Banks in Ijebu-Ode and its environs in Ijebu Ode Local Government Area of Ogun State, South West Nigeria have been shut following an armed robbery attack on one of the new generation banks on Tuesday.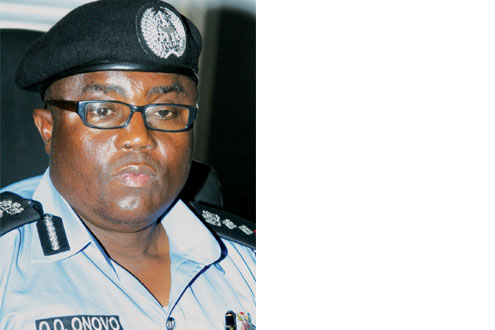 P.M.NEWS investigations revealed that the commercial banks in the area prefer to remain shut until the security situation improves.
When our correspondent went round Ijebu-Ode this morning, all the banks were shut while some bank staff were outside trying to persuade customers to bear with them.
One of the officials of a first generation bank who pleaded anonymity while addressing customers this morning confirmed that the bank had received several threat letters from robbers.
He added that the bank therefore decided to suspend operations for now.
According to the top bank official, "we are very sorry for the inconveniences. Our concern is to ensure that your money and lives are safe. Series of threat letters have been received from unidentified writers but the contents are well understood. They promised they are coming back to all the banks in the town. And we cannot risk our lives. So we decided to close down for some days hoping that the situation will improve. On behalf of the bank's management, I like to apologise for the inconveniences the closure must have caused you all."
When P.M.NEWS visited Ago Iwoye, Ijebu-Igbo, Oru-Ijebu and other surburbs of Ijebu-Ode, banks in all these areas were also shut.
Reacting to the development, the Area Commander of the Ijebu Police Division, Mr. Christopher Obagunle assured the citizens of the safety of their lives and properties.
He enjoined them to always give useful information to the police to enable them flush the robbers out of the town.
Obagunle said, "I am using this opportunity to inform the people that our responsibility of ensuring safety of lives and properties are well maintained. The people should go about their normal businesses. The police are fully ready to combat the robbers. I assure them that the robbers will meet the police intact."
OnTuesday, six armed robbers raided a first generation bank in Ijebu-Ode, and carted away unspecified amount of money.
—Biodun Onafuye/Ijebu Ode
Load more