Action Congress of Nigeria, ACN, in Oyo State has slammed Governor Adebayo Alao-Akala for subverting the rule of law and constitutionalism in the manner he governs the state.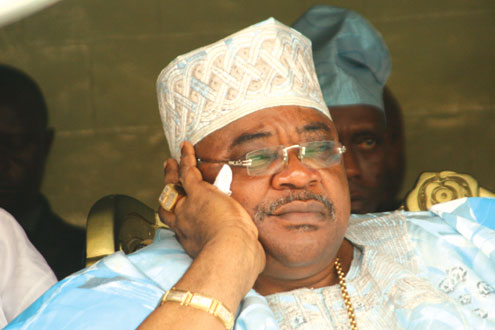 The party alleged that the lack of respect for the rule of law, court and the constitution by the governor was responsible for the recent clampdown on labour union activities and incessant face-off with workers.
ACN in a statement by its Director of Publicity and Strategy, Honourable Wasiu Olatubosun and made available to P.M.NEWS condemned the ban on the National Union of Road Transport Workers, NURTW, in Oyo State following the leadership crisis in the union.
According to the party, "as much as our party does not support any act of violence by individuals or groups in the state, we condemn in its totality government's involvement in the activities of labour unions including the NURTW which has been polarised by the PDP administration. In a democracy, no elected official rules by fiat especially on a matter that he has vested interest. The NURTW, which represents the umbrella union of all commercial drivers is not new in the country as it exists alongside other labour unions. But recent political developments in the state resulted in the hijack of some of its vulnerable members particularly in Oyo State.
"The state branch of the union assumed its notorious status when the People's Democratic Party infiltrated its leadership prior to the 2003 elections."
Continuing, the party noted that "since then, the same PDP has made the union a mercenary through which it victimizes opposition, commits electoral crimes and infringe on the rights of the masses especially before, during and after elections. The efforts of Governor Akala in transforming the union into his organ of violence cannot be over emphasized. However, ACN is of the belief that the union could be reformed to serve the interests of the members and the society if politicians desist from breaking its ranks to drive home their political goals as it is currently playing out in the state. The governor erred by disregarding the verdict of a competent court of law which adjudicated on the leadership crisis in the state branch of the NURTW."
ACN added that "It is crystal clear that Akala took the decision to place a blanket ban on the union's activities because the NIC judgment did not favour his own candidate."
—Gbenro Adesina/Ibadan
Load more