As this year's edition of The Street University Project, TSUP seminar draws nearer, front line comedian, Ali Baba and Lagos lawyer, Festus Keyamo have been listed among a host of other dignitaries selected as resource persons who would deliver papers at this year's event.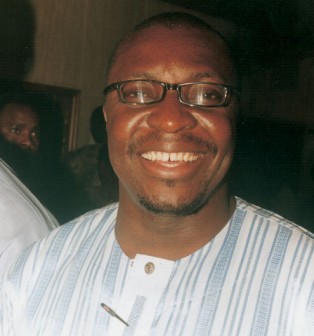 Helen Sosu, the TSUP founder and coordinator, stated that Ali Baba and Keyamo were chosen because they are achievers who've excelled in their chosen fields of endeavour. "Like you already know, The Street University Project is a platform which seeks to give voice to our underprivileged youths stuck in our slums and inspire them to believe in their potentials and strive to rise above their situation. That's why we've chosen these people among others-Ali Baba as the father of contemporary comedy in Nigeria, while Keyamo is a social crusader. So, we believe that these youths have a lot to learn from them because they all grew up in the slums but through sheer hardwork and dedication are icons in their chosen fields today," Sosu explained.
According to her, since the inception of the project, they've organised four seminars and trained over 750 students with the likes of Joke Silva, Orits Wiliki and Zeb Ejiro who  addressed and mentored these youths. This year's seminar will hold on 17 and 21 September in Lagos and Abuja respectively. The Lagos seminar would hold at the Yaba College of Technology, Yaba, while the Abuja seminar holds at the Women's Conference Centre, Abuja.
Sosu, former Charly Boy's manager, founded the project in 2007, with the sole aim of harnessing the talents of youths in inner city slums in Nigeria. It targets youths between the age of 11 and 35.
—Funsho Arogundade
Load more