Meryl, Munya and Yacob found themselves up for eviction from M-Net's Big Brother All Stars after Monday night's nominations.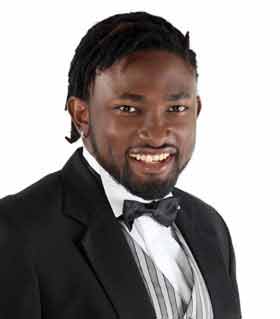 This is the third week in a row that Munya stands to leave the house,  but this time around, as an outright nominee, not a victim of the Head of House's save and replace.
Once all the nominations were in, Munya, Yacob and Head of House, Kaone, were tied on six votes each. Kaone then headed to the Diary Room and promptly saved himself and put Meryl, one of his original nominees, up for eviction in his place.
During her nomination session, Paloma nominated Code and Yacob. She picked Code because she did not appreciate his talk on how they were friends and Yacob because he asked to be nominated.
Jennifer gave the same reason for nominating Yacob and added Munya to her list because of his "split personality."
Code also named Yacob as a nominee, but purely because he can't trust him. He also chose Kaone because he could save himself.
Munya told Big Brother that he was sticking to his original strategy of nominating the two housemates that were from countries furthest from Zimbabwe, naming Uti and Yacob.
Sheila, Uti and Meryl all nominated Code this week. Sheila said she had not connected with him yet, Uti said he had not been up for eviction and Meryl said he was a strong character and seemed too comfortable in the house.
Meanwhile, Munya was nominated by Yacob, Meryl and Mwisho. Yacob said he had not nominated Munya since he got into the house, so it was his turn, Meryl said he had survived two evictions so she was just curious how he would do. Mwisho on the other hand said he was nominated all the time anyway.
Kaone was nominated by Sheila, Uti and Yacob because he was Head of House, while Mwisho also nominated him. Kaone had his own say, though, nominating Meryl and Mwisho.
Out in The Barn, Lerato and Hannington also nominated Yacob.  After Big Brother told Hannington who this week's Head of House was, he nominated Kaone because he could save himself. Lerato's second nomination went to Munya.
Sammi also nominated Munya because he felt he was confused and had tangled himself in his own game. Sammi's second nominee was Sheila because he wanted to nominate her and see what would happen.
New Barnmate Tatiana nominated Sheila because she belonged to a certain group in the house which needed to be broken up, and then Mwisho because he was a good player.
Immediately after Kaone had made his decision in the Diary Room, Munya turned himself into a talk show host and interviewed a few housemates to get their views on the nominations.
Kaone was the first guest and he took an opportunity to send his normal shout-outs. He made his signature Diary Room speech, thanking the fans and the general voting public.
Yacob put a boxing spin to his interview, saying he was going up against defending champion Munya, who had already taken down two opponents. He confessed to not having hard feelings about being put up for eviction. Â Uti would not comment, even after Munya had tried to convince him to at least, say something about his hairstyle.

—Bayo Adetu
Load more