Popular music producer, Solomon Oyeniyi otherwise known as K- Solo, spoke with P.M. Entertainment about his relationship with Timaya, Klever J and others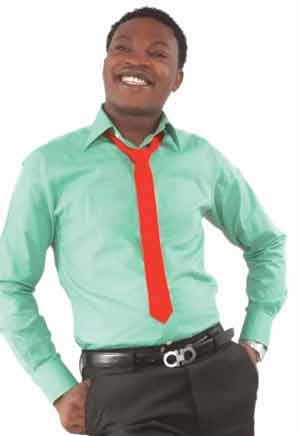 What has been happening to you lately?
So many good things have been happening to me. Some people have been saying that I went underground but let me use this opportunity to say that I have been working tirelessly. If you check the list of hit songs on the air waves now, you will discover that my productions are still there. I am currently re-branding myself and also working on some new guys, that is why I have been out of the everyday noise on radio and TV. I have been able to conquer the streets of Nigeria, so we are moving to the next level now.
You are moving to the next level in your productions?
Yes, many people know me to be doing Nigerian dancehall and other stuffs, but I am bringing my real person out now. I want to start doing what I used to do, which is conscious music. I want to start doing music the way it should be done. And the boys I am working on right now are actually the subjects I will use to propagate this move. So, everybody should watch out because their album will be droppped in a couple of weeks.
So you have been part of the bandwagon all this while?
It is not as if I was trying to join the bandwagon, but you know that in the industry, there are what we call rave in music. There is a particular rave in the music industry that everybody is embracing, which I also need to embrace and the reason why I am going back to where I belong is because we have been able to build the industry to a level where everybody knows good music from bad one. So that really gave me the opportunity to go back to what I know how to do best.
Have you considered the fact that Nigerians are more familiar with dancehall music?
They are still going to dance definitely because dance is part of me and I can never leave it. What I mean by conscious music is good lyrics and messages which you will also dance to. It is a two-in-one thing.
Timaya is one of the major artistes that came out from your stable. What is the relationship between both of you now?
We used to be very good friends. I don't know what people are actually insinuating, but we are still brothers. You see, there is time for everything in this life; there is a time where I will always be the one calling Timaya and there will be a period when  I won't have time for such and he will be the one running after me. That is how it is in life. But the truth of the matter is that we are still friends. Some people have been saying that many tracks in his current album are not hot and that it is because we had issues and that I didn't produce most of the songs as I used to do. The truth of the matter is that when he was working on the album, I was busy working on my new boys too. Actually, I didn't support him releasing an album now because it is too close. His first album, when he was still in my stable, spent about four years before the I Don Blow album came out. And if you listen to that album, you will realise that I have about 90 per cent influence in it. So, I was expecting him to leave some space before releasing this new one, but he insisted on doing it immediately and that was why I allowed him do it outside with other producers. People know that there is chemistry between me and Timaya when we work and that is why they are surprised that I did not do much on his current album.
At a time,  Timaya accused you of fueling the crisis between him and his ex-girlfriend, Empress Njamah. Are you sure there is no problem between you guys?
You see, when somebody wants to bail himself out, he would always look for excuses like that. I accept that blame, but the question you should ask him is whether I was there when they met themselves, when they started it all or when they ended it. The truth of the matter is that we are still friends. He recently told me that he has signed a recording deal with Black Body Entertainment and I was surprised because he has been in the limelight before the label came and since his current album was released by the label, I have not really felt its impact on the air waves. I am still waiting to see what Black Body has in store for him any way.
Klever J is another artiste that a lot of people believe was on your Igberaga Records label, but this has been debunked several times?
I have heard that several times too. Like I said, my relationship with most of these artistes was like a child's play before, but now, I am taking any relationship I have with them seriously. I always tell Klever J that I had been in this industry before him and will ever be, so he shouldn't spite me to make a name. There was a similar thing between me and Paul Play the other time and the reason why I denounced the interview was because I had already made my name, so I don't need to spite him. When I learnt that he has initiated his own record label, J Records, I said it was a welcome development, but just that he didn't do it the right way. When you give birth to a son, it will be your joy to see that he becomes a father, so, Klever J would have waited for the time when I will officially tell the press that he is having his own record label. With that, many people will honour him, knowing very well that I am still supporting him. But it is not a nice idea for him to go about telling people that he is no more with Igberaga Records.
With your experience with Nigerian artistes so far, will you say they are ingrates?
I will say that in a way and the environment is responsible for that. It is like a young producer like Sam Cleff picks up a young artiste and helps him. They go for a show and the young artiste sees a rich man that says 'oh, can we just hang out tomorrow?' he say yes and before you know it, the artiste has abandoned Sam Cleff for the rich man. I would not want to belittle anybody, but when you witness poverty, you may lose your head when a better time comes. But what will always keep you strong is if you remember where you are coming from.
A lot of things have been happening in the industry like the Wande Coal alleged nude pictures saga, what is your comment on this?
Like I have been telling people, if it was true or not, I don't want to know, but what I know is that there is no smoke without fire. I saw the press release from Mo' Hits, claiming that the picture was computer manipulated. But the lesson artistes must learn from this is to watch themselves. If I am a big artiste, I should not stoop so low to the extent of moving with harlots. Once I am popular, I should have a steady relationship and with that, such a thing will not happen. They said it was not real and I want to believe that. The issue is actually like a yellow card to all entertainers, including me.
Have you seen the picture in question?
I have seen it. I actually saw about three exposures and it is hard to say, but since they said it is computer manipulation, I want to believe that.
A lot of artistes are emerging in the country by the day, but the concern most pundits have expressed is that most of these artistes don't go far?
The problem is that most of them don't really know who they are. I am so sorry to say this, but I have made my studio so strict that it is no longer a place for every Tom, Dick and Harry. A lot of people have taken the industry to be a place they can run to when they drop out of school or don't have a job. Right now, you must be vast enough to work in our studio. There is a saying that 'charity begins at home,' so, I have started sanitising the industry from my studio. The media also has a role to play here because it is what they give the masses that the masses dance to. So, people that fly in and fly out are not called and they are not supposed to be in the music industry.
Tell us briefly about your escapades in the music scene?
It has been a long time. It is about a decade now. It has not been easy really, but we are keeping it real. I don't really have much to say. I have a record label and we just thank God for everything.
You also released an album titled My Way last year and it was actually at a time when every music producer was veering into music?
It was actually a coincidence because I didn't plan it like that. I just wanted to do the album because at that time, a lot of people were shouting Timaya, who is my brand. So I just wanted people to know my versatility. I just did it for the sake of my fans that love my productions so that they can continue to love it the more. But I have decided not to sing again and the decision remains the same.
Why?
I just made the decision that I don't want to be a performing act in Nigeria. If at all I want to perform at an event, it must be a high profile one. I have made my point and everybody knows that I can sing, so I don't need to start jumping on stage again.
How will you rate yourself among other music producers?
I put God first in everything I do and I allow people to judge.
—Bayo Adetu
Load more