Just as controversies continue to rage over a recent report by an international non-governmental organisation describing the Nigeria Police as the most corrupt arm of the law enforcement agencies in the country, President Goodluck Jonathan says he has ordered the Vice President, Namadi Sambo, to instruct the Police High Command to clean up the force.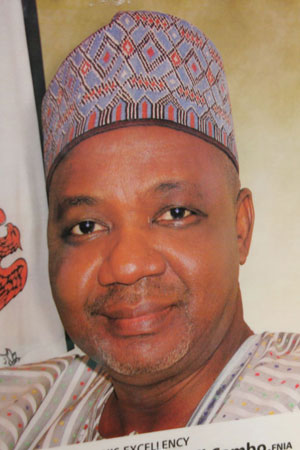 This followed several complaints by Nigerians on the social networking site, Facebook.
The President, who said he had read several of such comments which bordered on the alleged nefarious activities of the officers, confirmed that there were bad eggs in the Police and that the law enforcement agency needed urgent reform.
He explained that the bad eggs were not unexpected in "a force with hundreds of thousands of officers and men.
"Nevertheless, I have given firm instruction via the Vice President to the Police High Command to ensure reforms aimed at stopping the arbitrary arrest and detention of Nigerians and improvement in the work ethics of our police force."
While explaining the reasons why officers of the force had continued to engaged in human rights abuses, the President said the police had been underfunded for several years leading to low morale on the part of the officers.
"The recent release of N70 billion to the Ministry of Police Affairs for the purpose of Police Reforms is geared towards better policing for good governance.
"With this gesture, the expectation is that our police will begin the climb towards catching up with modern policing trend, replacing arbitrariness and brute force with practices such as community policing, regular neighbourhood patrols to deter crime as well as institutionalizing scientific and analytic methods of investigation," he said.
According to him, administration would continue to keep a keen eye on the police to ensure that their legitimate needs are met and Nigerians are treated with civility in accordance with the rule of law.
President Jonathan also said he had asked heads of Federal Government agencies and bodies in charge of maintaining law and order to take decisions and actions that are backed by the laws of the country. These include the police and military.
In this case, they could flush out such bad eggs in the ministries, parastatals and agencies.
"I want you all to know that there will not be any negative consequences to you for doing your job in accordance with the laws of our land. The law must not be a respecter of persons and justice must at all times be seen to have been done."
"If Nigeria is going to be a place governed by the rule of law we would have to start at the top and work our way to the bottom. I personally do not see the justice in sentencing to prison a man who steals because he is hungry while the man who causes the hunger by misappropriating funds meant to ease society's burden is treated with kid gloves.
"There must be social justice in Nigeria without which we will not have a level playing ground. We have no choice but to urgently build the Nigeria of our dream for the sake of the present and the generation that is to come," he said.

—Eromosele Ebhomele
Load more