You want to know what MI, Omawumi, Dr. Sid, Wande Coal, DJ Humility and Mo'Cheddah have in common?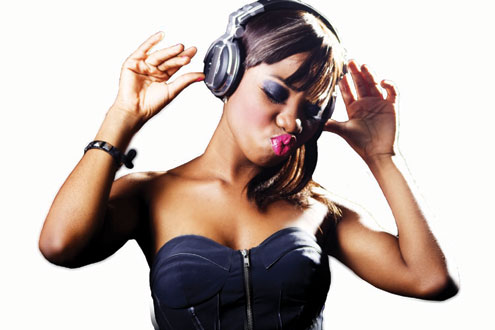 Well, besides being some of Nigeria's hottest artistes, these are just a few of the talented musicians lining up to participate in MTV base's exciting new music and street culture quiz, MTV base.IQ Sweetened by Buttermint   which premieres on MTV base from next week.
Best selling rapper, M.I., revered lyricist, Sound Sultan, gifted singer, Wande Coal and the rest have all been dropping into the hottest hangouts in Lagos, accompanied by MTV VJ C-VON, ambushing their fans with an impromptu quiz.
Artistes and music fans alike are challenged to prove how much they know about Nigerian music and street culture through a series of specially designed MTV base questions on Nigerian artistes, personalities,  lyrics and more.
MTV base.IQ Sweetened by Buttermint is an innovative quiz show which sets musicians, DJs, sports stars and celebrities against die-hard music fans. The project, according to a spokesperson in MTV Networks Africa, will be the ultimate trial of Nigerian youths' music know-how and the latest 'street' culture.
Recorded in various campuses, neighborhoods and local spots around Lagos, Nigeria, MTVBase IQ's major aim is also to give young Nigerians the chance to represent where they come from by putting their musical knowledge to test.
Base IQ, which started on 18 August, 2010, is divided into two series, the first of which will run for 13 fast paced episodes, while the second part will continue in January 2011.
Solely anchored by Cynthia Okpala (CVON), the show is supported by Trebor Buttermint and fans will be able to participate by logging on to MTV Base's official website, www.mtvbase.com.
Twenty four-year old Cynthia, a Computer Science graduate from Ebonyi State University, who first came to public attention after winning the MTV & MTN VJ Search in Nigeria in November 2007, is MTV's only Nigerian VJ.
Load more