Fuji music star, Wasiu Alabi Pasuma is already on his annual leave. Funny it sounds? But that is the fact. Paso as his fans call him, is at present spending his holiday in the United Kingdom and expected back in the country next week to complete his holiday.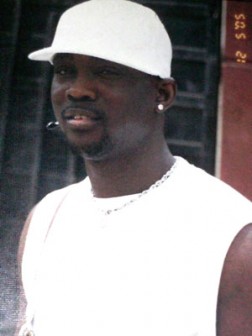 Sources close to the music star disclosed that for some years now, the Fuji star has opted to devote the annual Ramadan period as a break for him to relax his nerves and re-strategize on his singing career.
"Pasuma usually doesn't perform during the holy month of Ramadan. He always moves all shows to the end of the fasting period," the source said.
Last Saturday, Paso, we learnt was at Anfield, England to watch the premiership match between his favourite team Arsenal FC and Liverpool.
He tweeted to inform his fans about his inability to gain entrance into the stadium: "This is suffering oh; I'm close to Anfield in my Arsenal jersey and not in the Stadium. Haba! Still…Live at Anfield!" he tweeted.
—Funsho Arogundade
Load more