With just a week ahead of the 28 August local government election in Cross River State, the People's Democratic Party, PDP, flagged off its campaign at the Ogoja Townships Stadium on Thursday.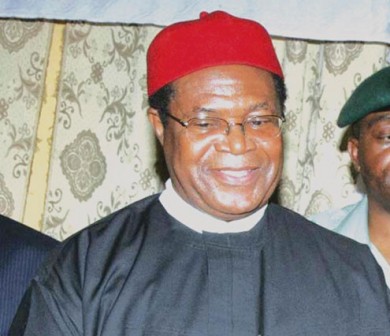 The occasion which was almost marred by rain, started several hours behind schedule and the governor of the state and the leader of the party, Senator Liyel Imoke was absent. No reason was given for his absence even as the programme indicated that he was to formally declare the campaign open.
In a speech, the State Chairman of the PDP, Mr Ekpo Okon, a journalist turned politicain, slammed the other parties for their lacklustre attitude and declared them cowards.
"Today, the PDP is campaigning but these cowards are nowhere to be seen. When we win they would rush to the tribunal as if elections are won at the tribunal," he mocked the opposition parties.
Lambasting the opposition parties further, Mr Okon queried: "If a school child fails to read for an examination would he pass? That is what they (opposition) want but that is not possible. We are ready for them even at the tribunals."
The campaign which was devoid of any policy thrust or developmental agenda witnessed the presentation of the flag bearers of the party in the five local government areas of Yala, Ogoja, Obudu, Obanlikwu, Bekwara that make up the nortern senatorial district of the state where Okon declared that the "PDP has inplicit confidence in their ability to deliver".
Speaking during the occasion, Mr Efiok Cobham, Imoke's deputy, called on the flag bearers to "work hard as the era of 'carry go' is over and anyone who does not campaign and work hard is on his own."
The flag bearers who exuded the clout of chairmen in-waiting, were flanked by their godfathers and sponsors and mounted the podium where they punched the air with their clenched fist amidst cheers from the party supporters.
Though Senator Greg Ngaji, the senator reprsenting the Northern Senatorial District shunned the event alongside Kanu Agabi (SAN), Mr John Odey, Minister for Environment, Musa Adede, one time Senator representing the zone who is angling to return to the Senate, and other senate aspirants Venatius Ikem, Professor Ben Ayade and Ambassador Eddy Agbe attended.
Meanwhile, in the entire Northern Senatorial District comprising over 60 wards, only eight councilorship candidates are being fielded by opposition parties, most of them coming from the ACN.
The ANPP chairmanship candidate in Yala LGA , Mr Anthony Odey, said: "I was in PDP and I am well aware of the antics of that party. They like to rig and they have started it with the training of ad hoc staff for the election.
"They simply gatherered their party members together and instructed them what to do. No training took place at all. I am watching them with interest, at the appropraite time, I would tell them I know my rights."
By Emmanuel Una/Calabar
Load more