At least 249 Lagosians have been killed in various motorcycle accidents in five months in Lagos, Nigeria, mostly due to recklessness of the riders.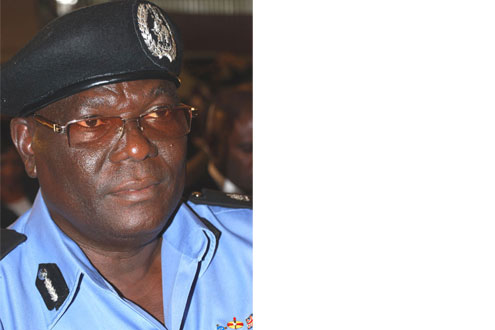 The statistics covers January and May 2010. Also, during this period, about 1,763 accidents involving okada riders were recorded in Lagos State with 249 fatalities.
Worried by this development and the recklessness of okada riders in the metropolis, the Lagos State Government, security chiefs in the state and representatives of okada riders met today at the Lagos Television to find ways on how to curb okada menace in the state.
At the event, Commissioner of Police, Marvel Akpoyibo revealed the statistics of death involving okada riders and lamented that the motorcycle riders had constituted a menace to the society and needed to be checkmated in order to protect the lives of Lagosians.
According to Akpoyibo, 249 fatalities were recorded in five months out of the 1, 763 accidents involving okada riders, saying that okada accidents constituted over 80 percent of the number of accidents recorded within the period.
"In the Lagos area in the past five months, the statistics of accidents are: January, 523; February, 376; March, 481; April, 619 and May, 556. Out of these figures, the following numbers are motorcycle related accidents:
"In January, we had 357 okada accidents, representing 68.3%; February, 256, representing 68.1%; March, 369, representing 76.7%; April, 391, representing 63.2% and May, 390, representing 70.1%," he disclosed.
Akpoyibo added that "in further analysing the data, the figure for January includes 47 cases in which there were fatalities, 213 cases of injuries, while 97 minor accidents were recorded; in February, 43 cases of fatalities were recorded, 123 cases of injuries and 90 minor accidents; in March, 42 fatality cases were recorded,  while 238 cases of injuries and 89 minor accidents were also recorded.
"In April, 71 cases of fatalities were recorded, including 200 injuries and 120 minor accidents. In May, 46 cases of fatalities were recorded, while there were 196 cases of injuries and 149 minor accidents."
The police commissioner stated that in all factors identified as causes of okada accidents, recklessness stood out as the most causative factor, lamenting that it was common  to see okada riders ride recklessly on highways, especially during traffic peak periods.
"They switch lanes at will not minding the danger such act portends and are disposed to overtaking by the right contrary to the rule that all overtaking must be done on the left. They weave in and out of traffic with reckless abandon.
"An ugly twist to all of this is that anytime there is an accident caused by their reckless act, they often mobilise to mob the hapless motorist involved in the accident, even where she is a woman or a highly placed individual in the society. They have gradually become untameable," he lamented.
Akpoyibo also said that there had been several cases of robbery involving the use of okada, adding that over 70 percent of crime committed in the state were those involving the use of okada.
According to him, although a large section of the Lagos populace had come to regard okada riders as a necessary evil, it had become imperative for government to intervene if Lagos State is to realise the vision of becoming a mega city that is the first choice destination for investors and tourists.
Others present at the meeting included the army, navy, officials of the Lagos State Traffic Management Authority, LASTMA, Federal Road Safety Corps, among others.
—Kazeem Ugbodaga
Load more