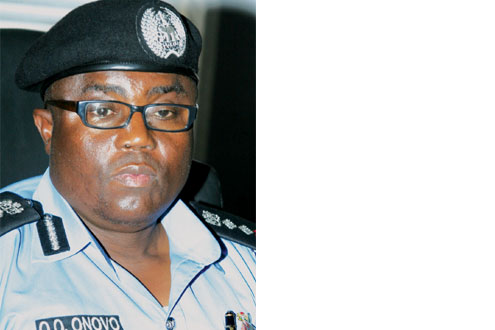 A Mobile Policeman attached to the Kwara State Police Command on Monday, allegedly shot dead a truck driver at the Eiyekorin check point in Ilorin.
The driver's assistant was seriously injured.
The News Agency of Nigeria (NAN) reports that the victim, identified as Dele Olaniyi died instantly, while Waheed Jamiu, his assistant was seriously wounded and currently receiving treatment at the Unilorin Teaching Hospital.
A witness told NAN that Policemen at the check point fired several shots at the truck with registration No Kwara XB 515 SHA.
The Policemen alleged that the driver was carrying illegal goods and refused to stop when told to.
The witness who claimed to be at the scene during the shooting told NAN that when the truk was forced to stop, nothing except an empty 25-litre can was found inside it.
The victim was seen lying in his blood in front of the truck with his head riddled with bullets when NAN Correspondent visited the scene.
The driver and his assistant worked for Mount Olive Farms Nigeria Ltd, a commodity merchandising firm, located at Oja Tuntun in Ilorin.
The Officer in charge of MOPOL, Kwara State Command, Mr Sadiq Abubakar, who led a detachment of policemen to the scene of the shooting, refused to speak, saying his boss was the only person mandated to speak officially on the issue.
When NAN contacted Mr Ezekiel Dabo, the State Police Spokesman on telephone on the issue, he confirmed the story but said he did not have enough details yet.
Load more