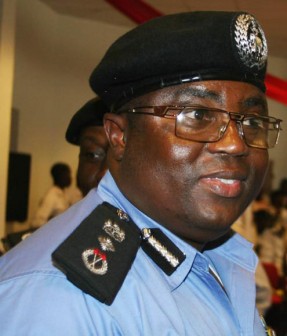 Inhabitants of Ijeh Police Barracks, Obalende, Lagos, South West Nigeria, have cried out to the Inspector General of Police, Mr. Ogbonnaya Onovo and the Minister of Police Affairs, Alhaji Adamu Waziri, to rehabilitate the age-long barracks, which they say, is no more good for human habitation.
The barracks which serves as accommodation for both officers and the rank and file, it was learnt, is in a sorry state.
Some of those that spoke with Lagos Bulletin complained that since the beginning of rainy season, they have been facing a nightmare as they have to battle with rain water entering their rooms.
One of them, who craved anonymity, said "we  usually suffer each time it rains as we use buckets to fetch out water from our rooms and this is affecting our children who always fall sick due malarial infection resulting from the swampy and weedy environment.
"We are now appealing to the police authority to come to our rescue by rehabilitating the barracks, so that we too can live a decent life."
Another policeman who also declined to mention his name asked rhetorically, "how can a policeman wake up from this type of environment and be expected to perform well? It is not possible because we do not sleep well.
"I am calling on police authority to send some officials here for an on-the-spot assessment of what we go through.
When Lagos Bulletin visited the place, it was observed that the whole compound is been covered by weeds, while the structures are in a state of collapse.
—Paul Iyoghojie
Load more