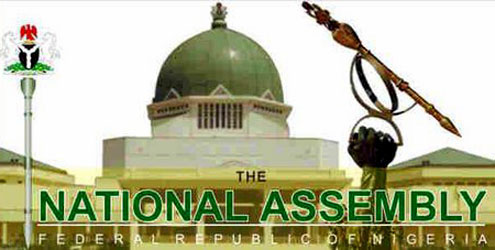 The Clerk of the National Assembly (CNA), Alhaji Salisu Maikasuwa, on Monday tasked the National Assembly security officers over growing cases of theft at the complex.
Maikasuwa said theft of car and office equipment had become an embarrasment to Assembly.
Maikasuwa made the challenge at the opening of a three-day seminar organised for the Sergeants-at-Arm of the National Assembly and the 36 state Houses of Assembly in Abuja.
The seminar is entitled: "Crisis Management and Safety in Our Parliaments."
He said parliaments across the country were unsecured, urging the Sergeants-at-Arm in the legislatures to develop new ideas of combating contemporary security challenges.
According to him, there have been "unabated theft of valuable office equipment from our legislative offices and stores, unbridled loitering and hawking within the legislative complexes nationwide and other various forms of security breaches which occur daily in our parliaments."
Maikasuwa urged the participants to brainstorm on the identified security challenges and come up with new ideas on how to combat them.
He said the existence of efficient Sergeants-at-Arms unit remained a vital component of the legislative bureaucracy and to guarantee security in the legislatures. "We must create crisis management capacity so as to avoid the unpleasant consequences of the aftermath of crises which can derail our nascent democracy.
"The duty of securing our parliaments rests squally on your shoulders. It is in the light of this that I urge you not to rest on your oars, but to come up with novel ideas on how best we can effectively secure our parliaments,''he said.
Load more