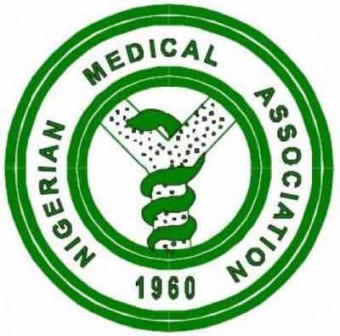 The leadership crisis rocking the Lagos State branch of the Nigerian Medical Association, NMA, has taken a new dimension.  Two of its members have dragged the association before a Lagos High Court, praying the court to annul an alleged kangaroo election held by the branch.
The Chairman of the Association of General and Private Medical Practitioners of Nigeria, an affiliate of  NMA, Dr. Anthony Omolola and its secretary, Dr. Umaru Oluwole Sanda, for themselves and on behalf of aggrieved members, have sued the Chairman of NMA, Lagos branch, Dr. Adedamola Dada, and its General Secretary, Dr. S.K. Adebayo, before the court.
In a claim filed before the court by a Lagos lawyer, Barrister Nojim Tairu, it was alleged that members of NMA are entitled, as of right, to, attend and participate at the annual general meeting, to vote, to be nominated and to be voted for during the election of officers of the association.
Also by the rules and regulations of the Lagos branch of the NMA, notice of election must be given to all members at least 12 weeks before the date fixed for the annual general meeting where the election is to be held.
However, the claimants averred that the notice dated 21 May, 2010 fell short of the mandatory required 12 weeks before the election held on 7 August, this year. The implication of this is that the claimants and their interested members are automatically excluded from participation in the election.
The defendants, who are saddled with the responsibility by the rules of the association, failed to follow the provision of this rule of the association.
In view of this, the aggrieved members of the association urged the court not only to declare the purported election illegal but also null and void.
The presiding judge, Justice Hafiz  Dabiri, while adjourning the matter till tomorrow, made an order that the defendants be served by pasting all the court processes on the door of the NMA secretariat.
Meanwhile, there is speculation that the NMA is planning another election while the motion to join the illegally elected NMA Lagos branch executives was still pending in the court.
—Akin Kuponiyi
Load more