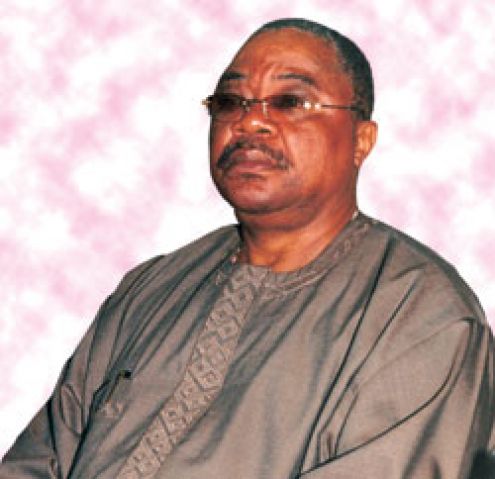 The Oyo State Police Command today arraigned 25 accused persons at the magistrate's court Ibadan in connection with the religious crisis at Sabo Area of Ibadan last Sunday.
Those arraigned were: Saadu Naibibi, 44, Suraj Abubakar,36, Danjuma Yakubu, 57, Alhaji Baba Aminu, 43, Alhaji Dan Asaba, 65, Alhaji Isiaka Lawal, 62, Alhaji Gambo Seidu, 62, Alhaji Danasabe Garba,38, Muhammed Bashiru, 42, Alhaji Aminu Aliu, 59, Musa Babalele, 35, and Aminu Umaru Dankan, 33.
Others are: Guari Prince, 52, Alhaji Ibrahim Yaro, 52, Bashiru Sungeru, 35, Bachi Jubrin, 35, Musa Abubakah, 43, Salisu Lukman, 35, Ayuba Usman, 32, Ahmed Aliyu, 37, Abubakar Mohammed, 36, Aliu Idris, 46, Dauda Muhammed, Musa Surajudeen and Sani Surajudeen.
They were arraigned on a five-count charge, which all of them pleaded not guilty.
Accused number 16 to 25 were only arraigned on one count charge which is preaching inciting sermons among themselves and disturbing the public peace and thereby committed an offence contrary to and punishable under section 133 of the criminal code cap 38 vol. 11 laws of Oyo State Nigeria 2000.
The first to 15th accused persons were arraigned on four-count charge which are willful and unlawful damage of unregistered land Rover Freelander Jeep valued at N1,350, 000 property of Alhaji Musa Abubakah, willful and unlawful damage of the following items: Louvers blades, roofing sheets, ceiling fans, generating set all property of Alhaji Idris Aliu.
Other allegations were willful and unlawful damage of one motorcycle with registration number QE 239 LUY valued at N90,000 property of IIiasu Junaid Baba and beating their opponents with sticks, knives, cutlasses, stones and caused them bodily harm.
The offences committed were contrary to and punishable under section 451and 356 of the criminal code cap 38 vol.11 laws of Oyo State, Nigeria 2000.
Counsel to all the parties, Mr. Wale Olajide representing Tijaniyah and Kadiriyah Movement and Mr. Adebayo Shittu representing Jama'atu Izalatu Bida Waiqoamatu Sunnah Movement both Islamic religious groups, urged the court to grant the accused persons bail with the most liberal conditions.
The presiding magistrate, Mrs. S. Oyediran, who attempted to summarily try the accused persons for contempt of court because they violated her former judgment which ordered that they should maintain peace, granted them bail in the sum of N100,000 and two sureties each.
One of the sureties is expected to have landed property in Ibadan while the other must have evidence of paying taxes for the past three years.
However, due to the fact that the case was taken late, none of the accused persons could meet the bail conditions as they were taken to Agodi Prison to be remanded until they are able to meet the bail conditions.
The case was adjoured till 16 September 2010.
GBENRO ADESINA/IBADAN
Load more