The reactivated Presidential Task Force on NITEL/MTEL had recommended immediate disengagement of all 3,389 current employees of the two telecommunications companies as a way one of the ways out of problems that has marred the proposed privatization of the organization.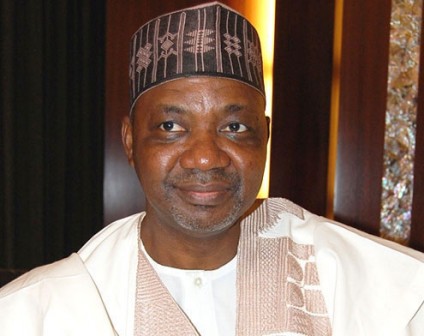 The Task Force which submitted its report to Vice President Namadi Sambo on Tuesday morning however recommended that  445 of the disengaged staff should be immediately be re-engaged as transitional staff who will hand over to a new core investor in the two companies.
The Committee said this arrangement will reduce the monthly wage bill of the company from the current N695 to N115.5 million.
While presenting the report to the Vice President, the Chairman of the task force and the Minister of Labour, Chief Chukwuemeka Wogu, had restated the terms of reference of the task force to include addressing the issue of outstanding salaries and allowances owed NITEL/MTEL staff and determining the number of staff to be disengaged to reduce the wage liabilities of government as the enterprises were not operational.
He added that the Task Force also faced challenges which includes court judgments by an Abuja High Court prohibiting the employment of casual staff as it goes contrary to the condition of service, which therefore confers on them permanent and pensionable status.
According to him, the Bureau of Public Enterprises, BPE has already appealed the ruling. He said in carrying out its assignment, the Task Force considered two other scenarios.
These include the disengagement of all current employees of the company who are currently aged 45 and above and those that have served 25 years and above. If chosen, he said this option is capable of reducing the work force by 2,250, approximately 66 per cent of the staff and reduce monthly wage bill from N695 million to N187.6 million while maintaining the existing security arrangements.
The second option, he said, is to disengage all employees who are aged above 50 and employees that have served 35 years and above which will lead to  a reduction in monthly wage bill of the organisations from N695 million to N313.8 million which also maintains the existing security arrangements.
"The task force after scrutiny recommended the adoption of the first scenario where all staff are exited and paid off their entitlements", he said.
The Minister therefore appealed to Government for the immediate release of the sum of N51.692 Billion to downsize and comply with court orders should they not be reversed. The Vice President, who noted the requests of the task force, observed that only recently a committee constituted by the Bureau for Public Enterprises (BPE) has recommended for the immediate sales of the company.
He assured that the Federal Government will be working on the sales of the company while exploring other revenue sources to address the problems enumerated by the task force as a matter of urgency.
Load more