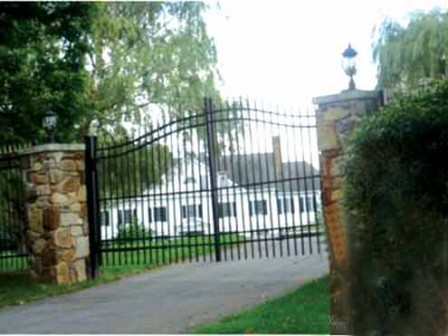 A woman who visited the home of former governor of Abia State, Orji Uzor Kalu, has died in his mansion in Potomac, Maryland, United States of America.
The WILL, an online blog, identified  the woman as Ms. Chinwe Mazi. Records obtained by the online agency revealed that the Montegomery County Police Department in Maryland, the U.S. confirmed that Ms. Mazi died last Thursday at about 8.48 p.m.
The report said that paramedical and fire service personnel got a distress call from someone who did not identify himself. When they got to the 14900 River Road, Potomac, MD,  residence of Orji Kalu, they found Ms. Mazi dead.
The late Ms. Mazi, 47, lived in Hyattsville, Maryland, the U.S. and was once married to Mr. Okechukwu Ogbonna.
It was learnt that the deceased recently returned to the U.S. after a visit to Nigeria. During her stay in Nigeria, her friends and relations believed she was in good health.
A spokesperson of the Montegomery police said: "On Thursday, 19 August, fire rescue personnel responded to a 911 call at 14900 River Road, Potomac, M.D. The call was not made by the female who needed the help. Chinwe Mazi, 47 was pronounced dead at the scene by respondents. The cause of her sudden death is not known. Usually, an autopsy would reveal the cause."
Reacting to the incident, a source close to Orji Kalu told P.M.NEWS this morning that the woman was not Kalu's mistress but visited his home in company of other guests at about 9 p.m on the fateful day.
The source said the woman was eating when she suddenly collapsed and died.
He said doctors were called in and after a thorough examination, it was discovered that the woman had suffered from cardiac arrest.
According to our source, the police, who investigated the incident, spent about 8 hours in Kalu's home but did not suspect any foul play and later left.
Load more