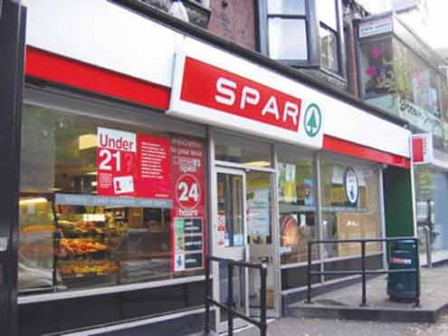 Spar, the world's largest supermarket chain now has an outlet in Lekki, underscoring the growth in foreign investors' confidence in the Nigerian economy.
Speaking at the official commissioning of the departmental store, the grand patron of Spar Nigeria, Chief Olusegun Obasanjo said he is very happy over the partnership of Spar and park and shop, adding that despite the situation of all manner of meltdowns in the country, that investors still have the hope and courage to invest largely in Nigeria, which is good for the economy of the country.
"I did not hesitate to accept the invitation when they brought it to my house because it is great to encourage investors especially in a situation where there is all manner of meltdowns, we have hope and courage to invest, it is also good for the economy of our country.
"For those apostles of doom, who do not believe in Nigeria, an occasion like this should prove to them that there are more good things than bad in Nigeria. We should encourage anybody who wishes to invest in Nigeria, whether they are Nigerians or foreigners" he stated.
He urged Nigerians to also try and produce things that the store will sell and not just buying from them, adding that he prays that when the supermarket is in full swing, everything in the store will be made in Nigeria products.
The Chairman of Park & Shop, Asiwaju Solomon Onafowokan, said it is a dream come true for the directors of Artee Group to have the privilege of bringing Spar, the world's largest supermarket chain to Nigeria for the conducive shopping delight of their various customers.
Load more