Nollywood actor, Francis Duru, has denied being  paid to campaign for President Goodluck Jonathan's ambition in the forthcoming 2011 elections.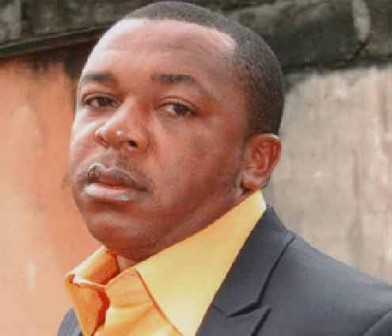 Contrary to reports that the light skinned actor, Duru, with over 50 Nollywood stars, collected N300, 000 each to campaign for President Jonathan, some of the actors have denied the claim. They said they joined the campaign team because they believe Jonathan is the man that can bring positive change in Nigeria.
The star actor said: "It's funny to see how my colleagues have embraced this project. It's so amazing that these people left their busy schedules and time just to do this for the cause they believe in. They were not paid a dime for what they are doing. As a matter of fact, they are all doing it for their love, support and belief in the man. And for me, Jonathan is the man, I have seen him, met him, seen his works and I know he deserves to handle the baton."
The project, which is coordinated by the actor and Richard Ossai, motivated by Hon. Ned Nwoko and  supported by the Sea Petroleum and Gas boss, Stella Odua, has been designed to help propagate the goodwill of Jonathan's presidential ambition.
Managed by the Naija Artistes for Goodluck with an umbrella body, Goodluck Campaign Group, top Nigerian actresses and actors have supported the project.
While 31 make-believe stars recently completed a video shoot with the theme song Goodluck 2011, produced by award winning producer, Cobhams Asuquo, 20 Nigerian musicians have also produced a heart warming song for the presidential campaign with the same theme, Goodluck 2011.
Top Nigerian music acts that participated include the award winning gospel singer, Sammie Okposo, African Chyna, Daddy Showkey, Zaaki Adzee and Tosin Martins .
Also in the team are Linc and Yul Edochie, Yemi Blaq, Mercy Aigbe, Ejike Asiegbu, Uche Iwuji, Chinyere Winifred, Uche Obodo, Emmanuella Njudigbo, Maureen Solomon, Tony Umez, Emeka Enyiocha, Benita Nzeribe, Anne Macaulay and several top Northern-based Nigerian actors .
Desmond Elliot, Ufuoma Ejenobor, Ngozi Nwosu, Nonso Diobi, Clem Ohameze and Femi Brainard are also among the MSquad crew to shoot a video for the song
Winifred said: "I believe so much in the candidacy of Jonathan Goddluck and that is why I have thrown my weight behind this project. Aside that, we entertainers are serious minded people that have been neglected and we feel this is the time to take our own destiny in our hands and vote for the man we believe can do the job for us."
Ebube Nwagbo, Uche Iwuji and Emmanuella Njudigbo also said their support for the project simply means they are casting their votes for no other person than the Bayelsa State born- professor.
Femi Brainard and Desmond Elliot, also expressed their delight to be part of the campaign.
"I decided to join the train because I think it's a noble venture. Aside that, the man has a good record because what Bayelsa is today, President  Jonathan was part of it, when he was a deputy governor and governor of the state. So for him to be the next president simply means he would be continuing his act of governance which is quite exemplary," said Femi Brainard.
Also commenting on the project,  Desmond Elliot said: "Of course I believe strongly in the cause and that is why I have thrown my weight behind it. We all have choices to make and this is my choice. No doubt I would be voting for Jonathan."
The Goodluck Campaign group is under the auspices of Barrister Gullac, who has  been working round the clock  to achieve success with the Nigerian entertainers.
Load more