Staff members of the Power Holding Company of Nigeria, PHCN, have called off their industrial action which threw the entire nation into darkness yesterday.
Mrs. Efuru Igbo, Assistant General Manager, Public Affairs of the energy company disclosed this to newsmen at about 11:25 a.m. today.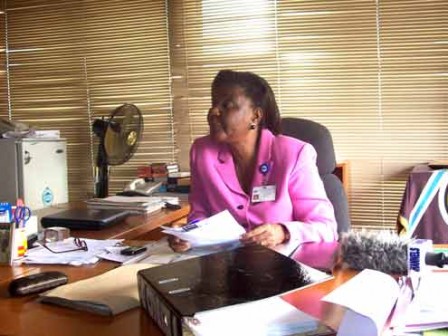 The action was sequel to the refusal of the Federal Government to pay the workers their monetization arrears running into billions of naira despite repeated letters and memos to the government.
The workers were irked that despite the agreement between them and the Minister of Steel and Power on the schedule of payment of the monetization arrears, nothing has been done about it.
According to the image maker of PHCN, the industrial action was called off following the intervention of the Federal Government through the Minister of Labour and Productivity, Chief Emeka Wogu, who was part of a tripartite meeting between the Federal Government, Executives of National Union of Electricity Employees, NUEE, and Senior Staff Association of Electricity and Allied Companies, SSAEAC, two unions representing the workforce of the company.
The reconciliatory meeting was said to have held at the National Secretariat of NUEE in Abuja which ended at about 2:17 a.m. today.
It was agreed that the striking members will call off the industrial action at 9 a.m. today while government will commence payment of the arrears to about 20,000 staff that had so far completed their verification exercise.
It was also agreed that the payment of all outstanding arrears must be completed within the week while the process of addressing other problems will commence next week.
However, the darkness will continue for sometime as the national grid will have to be loaded phase by phase so as not to collapse the grid.
—Nnamdi Felix/Abuja
Load more