A suspected drug trafficker Hakeem Adesegun Habeeb who survived the Surulere fire incident in October 3, 2006 has died of cocaine ingestion.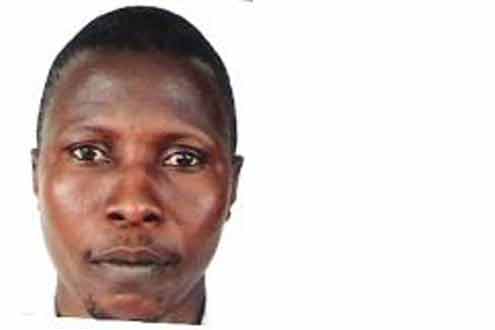 The deceased, a 45-year old trader, was said to have ingested the drugs preparatory to his trip to Europe before developing complications. He eventually died at the hospital after admitting to drug ingestion in his dying declaration.
To ascertain his claim, a post mortem was carried out which was witnessed by operatives of the National Drug Law Enforcement Agency (NDLEA) in a hospital in Lagos.
The operation eventually led to the discovery of a suspected ruptured wrap of narcotic buried deep down his intestinal track. Upon test at the theatre, the substance proved positive for cocaine.
Chairman/Chief Executive of NDLEA, Ahmadu Giade described the incident as sad.
"It is very sad. I sympathise with the family of the deceased," he said.  Giade also urged youths to have the fear of God and consider the consequences of their action.
"If they have no respect for themselves, they should at least consider their loved ones and their creator," the NDLEA boss charged.
The late suspect is survived by two wives and eight children.
Preliminary investigation by the anti-drug agency revealed that the deceased Hakeem Adesegun Habeeb was one of the survivors of the fuel fire incident that occurred in Surulere, Lagos on October 3, 2006.
It was also gathered from his dying declaration that he ingested several drugs but because of the complications, his sponsors kept him to excrete the drugs. When the last wrap was stuck in his belly, they reluctantly asked him to go back home.
A member of the family who preferred anonymity said that the deceased kept everybody in the dark.
"Hakeem left home without telling either of his two wives where he was going. Three days later, he returned looking very sick. He did not even say what the problem was until he collapsed and was rushed to the hospital. We did not know he had taken drugs."
Giade, however, called on members of the public to report suspected drug cases to the agency for prompt intervention.
He also tasked narcotic investigators to unmask the callous and materialistic sponsors to face the wrath of the law.
According to Giade "drug barons are not bothered over the death of a courier. They will try to retrieve their drugs and recruit another person to smuggle it. We all have a duty to identify these societal enemies and bring them to book."
The Agency has also instructed the hospital authority to release the corpse to the family members for burial..
The deceased, like most traffickers, willingly ingest drugs in utter disregard of the fact that their action can force them into an early grave. The recent case is not the first time a drug trafficker will die of cocaine ingestion. A female drug trafficker Daniel Ifeoma Joy, 29, slumped and died at the departure hall of the Murtala Mohammed International Airport (MMIA) Ikeja Lagos on Saturday, 15 December  2007 when one of the wraps of cocaine she ingested bursted.
She was to board an Ethiopian airline flight to Dubai with drugs in her stomach when she met her untimely death.
The late Ifeoma had ingested 79 wraps of narcotic drug that tested positive for cocaine. The cocaine weighing 1.325kg was evacuated from her bowels through a post mortem operation. Her last known residence was Ohafia Road, Ikorodu, Lagos State. Joy hailed from Ukwa Local Government Area of Abia State.
Similarly, a drug suspect arrested by operatives of NDLEA at the Murtala Mohammed International Airport (MMIA) Lagos, Agidi Afour Agwu Agbai, 44, died on Saturday 24 May  2008 due to complications arising from drug ingestion.
The late suspect was arrested on May 17, 2008 during the screening of passengers on KLM flight to Amsterdam for unlawful possession of narcotics.
He was placed under observation and he excreted 69 wraps of substances that tested positive for cocaine weighing 1.213 kilogrammes.
Agidi, however, died when one wrap ruptured in his stomach. He hailed from Ohafia Local Government Area of Abia State.
Load more