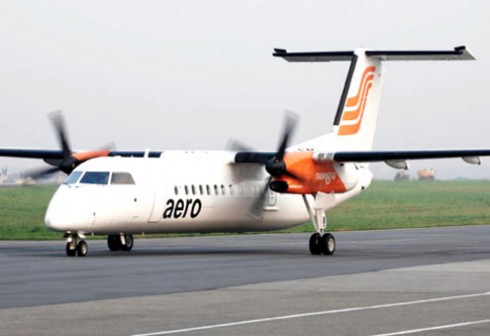 Passengers with Aero Contractors airline now pay as much as 50 different fares for the same flight, P.M.NEWS checks have revealed.
Investigations revealed that passengers who book their tickets online pay different fares within minutes. The difference can be as much as N15, 000.
This is different from passengers who book online two to three weeks ahead for promos.
P.M.NEWS checks on www.flyaero.com  the airline's website or http://m.flyaero.com for passengers booking via their phones, show that the price keeps changing almost every minute.
It was observed that a passenger that books at 10 a.m. on a particular day may not pay the same fare for the same flight and the same class at 10.2 a.m.
The difference, P.M.NEWS can reveal, varies between N2,000 and N15, 000 for the same flight and same economy class.
But the airline told our correspondent this morning that it is the airline business model.
"The change in booking fare depends on seat availability. This is Aero low fare business model," it said in a statement today.
But P.M.NEWS investigations revealed that the fares sometime can be twice more the amount charged at the counter.
Meanwhile, investigations revealed further that some airlines do not keep pace with bank reforms.
For instance, though some banks have almost phased out interswitch ATM cards and replaced them with MasterCard, a particular airline has continued to use interswitch cards and does not accept MasterCard for payment.
—Simon Ateba
Load more