Four days after he was murdered in Port Harcourt, the Rivers State capital, the corpse of Soboma George, Commander of the Movement for the Emancipation of the Niger Delta, MEND, has not been found by his family.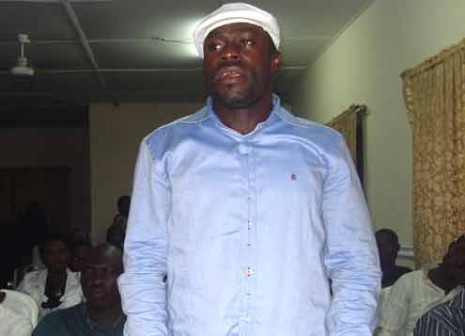 According to Chief Adiele George, a member of Soboma George's family in Buguma, it was believed that either his followers or assailants took the body of George away after he was murdered on Tuesday.
Adiele was quoted by the Rivers State police spokesperson, Rita Abbey as saying that his brother's corpse had not been found since he was killed in an ambush by some unidentified gunmen.
Abbey told AFP that neither the police nor the family had seen George's corpse. The family was told by George's followers that he was shot in the head and chest by his attackers in the oil hub of Port Harcourt.
She said it was believed that either his followers or his assailants had taken away the body of George, who had signed up to a government amnesty for Niger Delta oil militants only months ago.
"We are still investigating the motive for the killing," she said, adding that no arrests had been made.
Abbey said police had deployed armoured vehicles to flashpoints in Port Harcourt.
"Our men are on high alert to prevent reprisal attacks," she said.
George was accused of mobilising his followers to intimidate voters and help rig elections in 2007, and his suspected death has led to fears of fresh violence in Port Harcourt.
Load more