An Abuja High Court on Thursday ordered the Inspector-General of Police (I-G), Mr. Ogbonna Onovo, to pay N500,000 as damages to one Emmanuel Akinola, 21, for unlawful detention.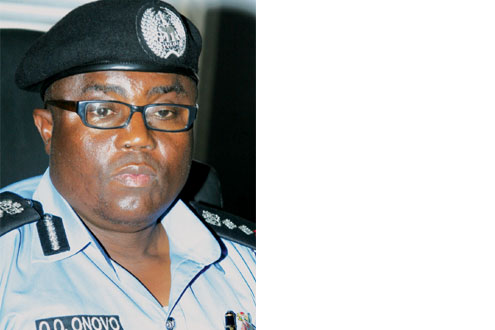 Justice Olukayode Adeniyi in his ruling also ordered the police to charge Akinola to a competent court within 24 hours or release him on bail with a reasonable surety.
Akinola through his lawyer, Mr. David Inufin, had sued the I-G and the Commissioner of Police in FCT, for the breach of his right to liberty and for detaining him at the Special Anti Robbery Squad (SARS) for more than two months.
Inufin had filed an application before the court for his client to be allowed to enjoy his constitutional and fundamental human rights to personal liberty and freedom without any restriction.
He informed the court that his client was arrested by the police on June 18 when he went to see his pastor for counselling and accused of armed robbery.
"The action of the police against the applicant (Akinola) constitutes a gross violation of the law by refusing to arraign the applicant before a court of competent jurisdiction.
"The applicant is entitled to fair hearing and personal liberty as enshrined in the Constitution.
"The continued detention of the applicant since June 18, without medical attention amounts to infringement of his fundamental human rights," Inufin said.
In his counter affidavit, counsel to the police, Mr. Malik Taiwo, sought the leave of the court to prefer a criminal charge against the accused for committing felony by conspiring with one Rabiu Buari, 25, to rob Haliru Rufai of N65,000 and other valuables.
He told the court that the police detained the accused because investigation was still on, adding that Akinola allegedly confessed to the Investigative Police Officers (IPO) that he was an armed robber.
The applicant's lawyer told the News Agency of Nigeria (NAN) that he was happy with the ruling.
"I am so impressed with the ruling of the court because it's beyond my expectation; it shows the way the judiciary has been able to march forward in protecting the fundamental human rights of the citizens of Nigeria. It was an erudite ruling.
"The ruling directed the respondents, the Commissioner of Police in FCT and the I-G to arraign the applicant within 24 hours and also awarded my client N500,000 as damages," Inufin said.
Load more