Fuji icon Alhaji Sikiru Ayinde Ololade Balogun  a.k.a Dr Sikiru Ayinde Barrister was this morning rumoured dead .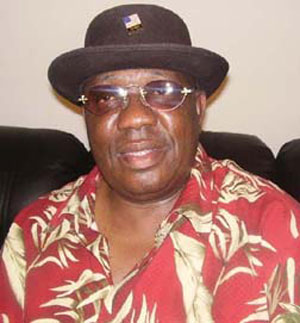 P.M.NEWS learned that the death rumour was spread through text messages, phone calls and on face book.
Investigations revealed that the fuji star is not dead but he is in an hospital in Germany where he is undergoing an operation to correct a crack in his ribs due to a defect in an early surgery in an hospital in Germany.
P.M.NEWS learned that after the operation in an Indian hospital during which he lost some weight, the corrective measure led to the crack in the ribs and he has to be flown to Germany for another surgery operation on doctors' advice. He was flown out of the country on Saturday 21August 2010.
Speaking with P.M.NEWS this morning the CEO Lati Alagbada and Sons, Alhaji Lati Alagbada, Barrister's recoding company, said Barrister is not dead and that the operation he went for was highly successful.
"Alhaji is not dead. In fact he will be in Nigeria in the next two weeks," he assisted.
Barrister was earlier admitted in an hospital in India where he was operated upon to reduce the excess fat in his body and on his return to Nigeria he was admitted at Havana Hospital, Surulere, Lagos,Nigeria, from where he was flown to Germany for the rib operation.

—Ayodele Lawal
Load more