Justice Olukayode Adeniyi of an Abuja High Court this morning ordered for the arrest and detention of the Inspector General of Police, Mr. Ogbonna Onovo for disobeying the order of the court mandating him to release Corporal Onyebuchi Eze who was alleged to have been involved in the kidnap of an unnamed victim.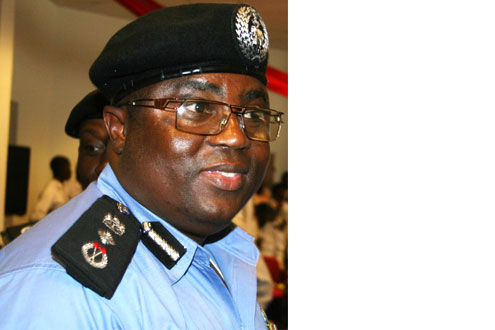 Corporal Onyebuchi Eze and two others, Mr. Austin Duru and Corporal Kenneth  Chikure were alleged to have been involved in kidnapping and armed robbery at Awka, the Anambra State capital.
They were arrested in October 2009 and have been in detention for over 11 months without being arraigned before any court.
While in detention, Corporal Onyebuchi Eze became critically ill and required urgent medical attention but the police authorities refused him access to medical care.
Following the refusal of the police authorities to allow him access to medical attention, a human rights organisation, Internatoonal Human Right Protection Initiative led by Mr. Samuel Nuradingo approached the Abuja High Court on 12 August, 2010 and secured a court order mandating the police to release Eze on bail to enable him attend to his failing health.
After hearingt the submission made by Mr. Azakemo Oteiku on behalf of the sick accused person, Justice Adeniyi granted an order directing the police to release Eze on bail.
Onovo, against whom the order was made, ignored the court order and refused to release Eze as directed by the court. This led to the issuance of further orders by the presiding judge mandating Onovo to appear before the court in person and show cause why he should not be committed to prison for disobeying the court order.
Again, Onovo failed to show up. Angered by this attitude of Onovo, Justice Adeniyi at the resumed hearing of the case this morning, ordered all law enforcement agencies in the country to effect Onovo's arrest and commital to prison until he purges himself of the contempt to which he holds the honourable court.
The judge lamented the habitual disdain and disrespect displayed by Onovo in respect of the court orders and decried the incessant cases of fundamental rights violation by the Nigerian Police Force and wondered how much of the police budget was devoted to paying compensation to victims of human rights violation.
—Nnamdi Felix / Abuja
Load more