The Vice President Arc Mohammed Namadi Sambo has outlined measures the Federal Government is adopting to finding a lasting solution to the environmental issues in the South Eastern States of the Federation.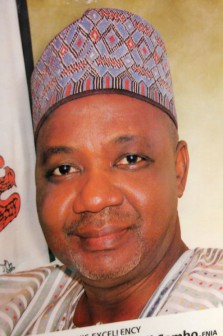 The Vice President stated this during a meeting with the South East Governors at the State House in Abuja on Monday, August 30. Having extended the warm felicitations of President Goodluck Ebele Jonathan to the Governors, he stated that the meeting was a result of the outcome of an earlier meeting summoned with stakeholders to take up the matter on soil erosion and other environmental challenges.
He noted the issue of ecological funding which the states were paid on a monthly basis through Federal Allocation Committee (FAC) and the need to pull resources to address ecological issues in their area. He said that the Federal Government has approved projects amounting to about N11 billion which were distributed to respective states in the following order Imo State N1.7B, Abia N1.8B, Anambra about N3B, Ebonyi N1.7B for channelization and Enugu N2.7B.
The Vice President said that these projects were fully funded by the Federal Government and that the Minister of Finance was directed by Mr. President to make special additional allocation for 2011 programme. He stressed the need for collective input to ensure proper implementation and assist him drive the project successfully.
He said that the first phase of the project will commence very soon and that the second phase of the project that have been costed will be discussed with the Minister of Environment to find ways on what funding arrangements can be made and included for appropriation on the basis of the Governors prioritization. He advised that a committee should be formed where each state will provide a member for speedy implementation.
Earlier on the Governors had expressed gratitude to Mr. President and the Vice President for their recent visit to the South East and for their efforts towards the resolution of environmental and ecological issues of soil and gully erosion. They expressed delight with the initiative and observed that should the project commence it will be people oriented and that its impact will be positively felt. This they believe will further reinforce peoples belief in government keeping its promises.
In attendance at the meeting were the Governors of Anambra, Mr. Peter Obi, Ebonyi, Martins Elechi, Enugu, Sulivan Chime and Abia State, Theodore Orji. Also present was the Minister of Environment, Mr. John Odey.
Load more