President Goodluck Jonathan has described as blackmail a media report that he tried to dissuade former military President Ibrahim Babangida from pursuing his 2011 ambition in deference to his own during a recent meeting.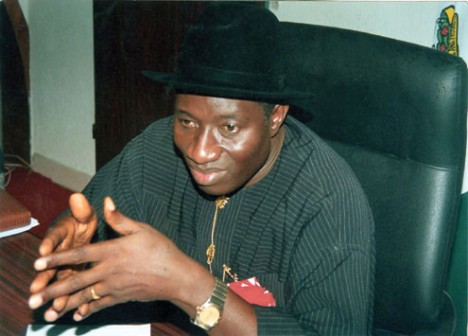 A national newspaper had reported this morning that President Jonathan had met with Babangida and had during the meeting informed the former military president of his ambition to run in the 2011 polls.
The President, according to the report, had consequently asked Babangida to drop his own presidential ambition to support him, a request the former military president was said to have rejected.
But in reaction to the story, Ima Niboro, spokesperson for the President  said while it is true that the Jonathan met with Babangida, the account of the meeting as given by the newspaper was false. Niboro said his boss meeting with the former military ruler was on how to ensure that the 2011 polls is free and fair.
He added that President Jonathan had met with other former leaders like General Yakubu Gowon,Shehu Shagari, Olusegun Obasanjo,Alex Ekwueme and Alhaji Atiku Abubakar and others previously for the same purpose.
Niboro said the President may still meet the former leaders for the same purpose.
The presidential spokesperson however said it is curious that the intent of the meeting was misconstrued in the newspaper story.
The story, according to Niboro, must have been sourced from some interested parties.
He however said such blackmail will not prevent the President from ensuring that the 2011 election is credible.
Load more