As the ongoing FIBA World Championship in Turkey enters day three today, African representatives at the biggest basketball championship, Tunisia, Angola and Cote d'Ivoire, have an uphill task ahead of them.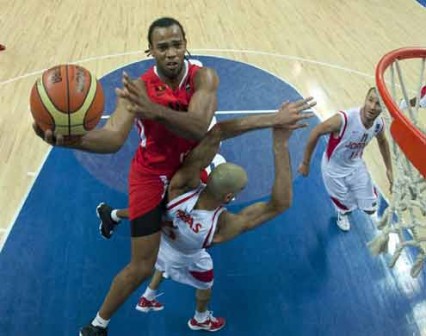 Iran will play against Tunisia, Argentina take on Africa Champions, Angola, while Cote d'Ivoire challenge Russia tomorrow.
It is going to be a crunchy tie for Tunisia as they attempt to hold Iran, who lost their first game to Brazil by 65-81 points. Tunisia also lost their  first match 56-80 points against Slovenia.
The highly rated basketball team on the continent, Angola, are not finding it easy as they lost their first game by 50 points. Serbia outdunked them by 94-44 points, although they made up for the first day loss by beating Jordan 79-65 yesterday.
Angola will face Argentina, who beat one of the favourites in the group, Germany, by 78-74. Their chances against the Sergio Hernandez tutored team is very slim.
Similarly,  the host country, Turkey ensured that Africa teams at the world championship ended day-one without a win by beating Cote d'Ivoire 86-47 points.
The Ivoriens, having lost their second game to China yesterday, will need to buckle up, as they confront a Russia team that beat highly rated Puerto Rico 75-66 points.
Tomorrow's  clash with the Russians will determine how far they will go in the championship.
Other matches billed for today are United States clashing with Brazil, which promises lots of exciting moments because of the talents that both sides would parade.
Also, Australia would confront Germany in another match.
—Wale Joseph
Load more