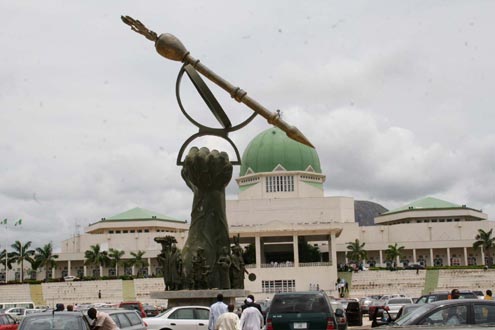 The resolution by the National Assembly to have all members of the two chambers in the 2011 election has been faulted.
A House of Representatives aspirant under the ruling Peoples Democratic Party (PDP), Hon. Jimoh Ojugbele, faulted the position in an interview with newsmen after collecting his nomination form at the PDP secretariat in Abeokuta yesterday.
The former House of Representatives member between 2003-2007, representing Ado-odo/Ota Federal constituency said, "the two legislative arms have been consistent in their quest to have all the members returned in 2011 election, adducing stability and cohesiveness in the country's law making process. Such move does not augur well for a vibrant democracy in the country, all elective posts should be vied for in a competitive, healthy atmosphere. It should not be a case of killing other potential materials for the country's highest legislative body."
"Let the people decide through competitive election who should represent them, not having a kind of imposition which would bar other people with good ideas for the development of our country from coming on board. The decision cannot work; it cannot hold water"
If the PDP wants to have a majority of the House come 2011, it should allow those who are outside to come in too. Some of these lawmakers just sit down there in Abuja without looking back. There is need to have fresh blood for a strong and virile democracy or else, the party may lose," Ojugbele cautioned.
The former lawmaker said he stood a better chance than any first timer, as experience and maturity are his greatest assets. According to him, " as a first timer, there are limits you can go at the initial stages of becoming a legislative member, which would consume time.
"But, for a second timer, the experience had already been there to consolidate on. You do not need to knock the door or going for the lobbying tactics. There are some House rules, apart from the Nigerian constitution, that favour a second timer. These are all there for me to capitalize on if given the opportunity to represent my people again at the House of Representatives."
He also promised to revitalize the abandoned Ota water works project, which he initiated and mobilized funds for during his first term tenure.
Among those who picked nomination forms on Monday were the incumbent House of Representative member from the Ado-odo/Ota Federal Constituency, Hon. Kunle Salako, who is going for the Senate, and Miss Baruwa, who is seeking a slot for the State House of Assembly.

—Biodun Onafuye/Abeokuta
Load more