Vice President Namadi Sambo has set up a committee to critically ascertain the extent of the liabilities of the New Nigerian Newspapers with a view to bringing back the company on track thereby assisting it meet the expectations of investors in the planned privatization of the company.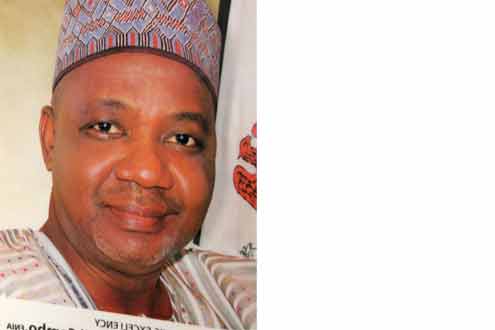 He said that he was very familiar with the issues having chaired a sub-committee of the Northern Governors Forum to tackle the problems confronting the company.The Vice President said he has also requested the Bureau for Public Enterprises to give him a brief on the status of the company and a report submitted by the Bureau had highlighted all issues that required further clarifications.
He stressed that the take-over by the Federal Government in 1976 was legal. He enjoined the committee to separate liabilities that belong to the Federal Government from those of the 19 northern states. He accepted the full responsibility of the Federal Government in all matters affecting the paper until the handover which was in July 2006.
He also directed the committee to bring out the operational liabilities as distinct from the staff liabilities.
He also posited that in line with the former Vice President's position which indicated interest to settle the liabilities owned, he has no objection to the assertion that the operational liabilities falls within the responsibility of the Federal Government of Nigeria. The Vice President also accepted that all loans and advances availed to the company by the Federal Government should be treated as grants.
Earlier, the Director General of the Bureau for Public Enterprises (BPE), Mrs. Bolanle Onogoruwa had submitted a brief on New Nigerian Newspapers, its liabilities and assets what needed to be done to get the company attractive for privatization. She gave an overview of the ownership structure, federal government's acquisition, divestiture and handing over of New Nigerian Newspapers to the Northern States.
The committee is to be chaired by the Director General, Bureau for Public Enterprises with Debt Management Office, Ministry of Finance, Managing Director of New Nigerian Newspapers, the Secretary to the Niger State Government, Special Adviser, Special Duties to the Vice President and BGL Consortium, the Consultants to the Northern States Government on privatization.
The committee was given two weeks to submit its report with far reaching recommendations to enable the Federal Government to actualize the Vice President's approval of 2008.
In attendance at the meeting were the deputy governor of Niger State, Secretary to Niger, Kaduna and Nassarawa States governments, minister of state for finance, managing Director of New Nigerian Newspapers, the Director Generals of Bureau for Public Enterprises and the Debt Management Office.
Load more