The Action Congress of Nigeria (ACN) has asked the federal government to withdraw the letter it wrote to major firms operating in the country, soliciting donation of funds to thecountry's 50th in dependence anniversary celebration, and then follow up with an apology to Nigerians for embarrassing them with such an ill-thought-out letter.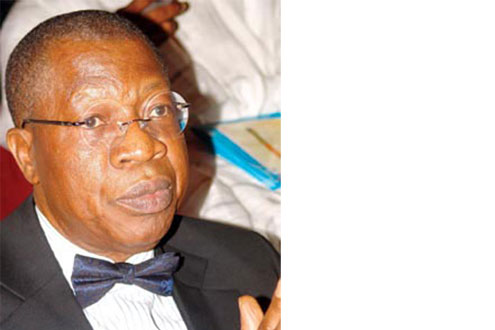 In a statement issued in Lagos on Tuesday by its National Publicity Secretary, Alhaji Lai Mohammed, the party wondered why the federal government would want to sell the country's sovereignty for such paltry sums of money, and advised the companies not to succumb to the subtle attempt to arm twist them into contributing money that will in the end not be properly accounted for.
"Several African nations, most of them less endowed than Nigeria, have been celebrating their 50th independence anniversary this year, but we have not heard that they went cap in hand begging multinationals in their countries to foot the bills for the celebration,'' it said.
"We are even more confounded at the beggarly posture of the federal government." , especially because huge funds have been earmarked for the celebration, which is shaping up as an unnecessary jamboree at a time our citizens are facing untold hardship and are dying from preventable diseases like cholera and measles,'' it said, adding: ''The government should have cut its coat according to its cloth if it knew it could not finance the anniversary jamboree.''
ACN described as frivolous and indefensible the plan to use the 124,500 euros (23.6 million Naira) which each firm is being asked to donate as 'initial contributions' for the so-called special reports on Nigeria in the International Herald Tribune newspaper.
"This is a reflection of the kind of wastage of funds for which our successive governments have become notorious around the world. In the first instance, what are we going to be advertising at such huge costs that the world does not yet know about us? Of what use is such an advert? How does it enhance the golden jubilee celebration? Did anyone hear of the US, with all its strong economy, advertising in the International Herald Tribune during its 200th anniversary?
"We have said before, when we criticised the plan to hold a big conference in London as part of the 50th anniversary celebrations,
that the anniversary calls for a sober reflection, not the wastage of scarce public funds on frivolities, especially since the dream – at independence in 1960 – of making Nigeria a great nation has become a nightmare, 50 years on,'' the party said.
ACN said the beggarly letter by the Director-General of Nigeria@50, Dr. B.K. Kaigama, must be ranked on the same level of infamy as the one by the Secretary to the Government of the Federation (SGF), Alhaji Yayale Ahmed, asking political appointees to pay five percent of their basic salaries to the People's Democratic Party (PDP) throughout their stay in office.
Load more