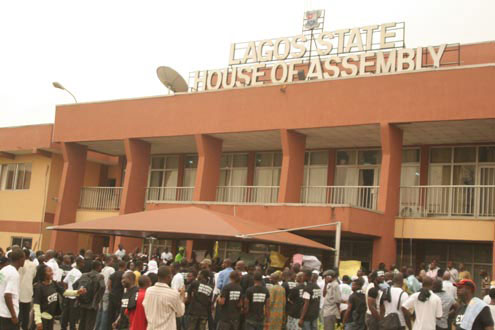 Members of the Lagos State House of Assembly are making plans to pass into law the State version of Freedom of Information Bill, P.M.NEWS has learnt.
The bill, when passed into law, would make it easy for the people of the State to forward complaints and information regarding any government officials to appropriate quarters.
The draft of the bill prepared by the members of the Fifth Assembly is currently being considered to be reviewed and prepared for a public hearing soon.
Sources close to the House told P.M.NEWS that the lawmakers intend to make those in government accountable to their electorate through the law when it is eventually passed.
According to a source, who pleaded anonymity, the state also intends to tell their colleagues at the national level that it is possible to have the FOI bill "if those in government do not have something to hide.
"You know a clear conscience fears no accusation. So when the Freedom of Information Bill is eventually passed at the state level, it would ginger members of the National Assembly and other Houses of Assembly in other states to think of what to do in order not to incur reactions of their people," the source said.
Meanwhile, lawmakers at the Lagos State House of Assembly have embarked on another three-week recess just two days after they returned from a six-week recess.
The lawmakers resumed Monday and deliberated on the Supplementary Budget sent to them by the executive arm.
They, however, rejected the proposal owing to some discrepancies.
Some of the lawmakers who spoke with P.M.NEWS about the recess, said it was to allow some of the lawmakers embark on their journey for the Lesser Hajj.
They also said they had several activities that would take their time. These include the Commonwealth Parliamentary meeting that will hold soon and the Action Congress of Nigeria (ACN) party primaries that are being planned to commence within the period of their vacation.

—Eromosele Ebhomele
Load more