In an apparent move to stall the execution of the warrant of arrest issued against him by an  Abuja High Court, the Inspector General of Police,Mr Ogbonna Onovo this morning dispatched his  lawyers to appear before Justice Olukayode Adeniyi to explain the reason behind his inability  to appear before the court as directed.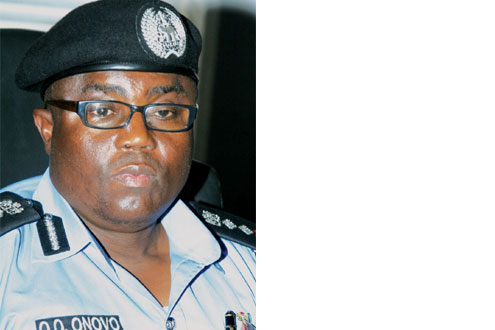 Mr. Henry Njoku, explained to the court that the Inspector General of Police did not receive  any of the orders issued by the court against him.
The lawyer said that the police authorities became aware of the pendency of the suit through  newspaper publications which reported the court's order directing law enforcement agencies in  the country to arrest and detain the police boss.
He further explained that even the bench warrant for Mr. Onovo's arrest was mistakenly served  on the Commissioner of Police, FCT Command, Mr. John Haruna and not at the Force Headquarters.
The lawyer was obviously at pains to explain away Mr. Onovo's disobedience to the honourable  court when he was confronted with evidence of service indicating that all the orders made  against the police boss and other respondents in the suit were duly served as required by  law.
Mr. Onovo's lawyer resorted to sentiments when he pleaded with the court not to shut them out  in the determination of the motion on notice filed by the lawyers to Mr. Austine Duru and two  police corporals who were being detained by the police for over eleven months on allegation of  being involved in kidnapping and armed robbery in Anambra State.
Justice Adeniyi magnanimously allowed the police boss time to file in his papers in his defence  and adjourned till Tuesday next week for the continuation of the case while ordering him to  give effect to the court's order directing him to release Mr. Onyebuchi Eze, one of the  detainees who is said to be suffering from acute appendicitis.
The suspects have been in police detention since July, 2007 when they were arrested  in Imo  State  on the allegation that they were implicated in armed robbery and kidnapping  activities  in Anambra State.
They were transferred to Abuja since then for investigation and possible trial. Neither has  taken place since then.

—Nnamdi Felix / Abuja
Load more