Indications that the funeral of the mother of King Sunny Ade, Princess Mariam Adegeye, is going  to be one of the biggest tourist events in Ondo emerged during the week as the committee in  charge of the programme rolled out the burial activities.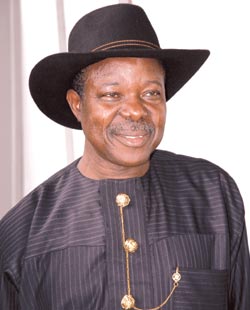 Speaking in Lagos, Clement Ige, chairman of the burial committee, said KSA himself is humbled  by the massive responses to the news of his mother's death, both locally and internationally,  adding that this is why the committee has particularly designed Artistes' Night as part of the  one-week ceremonies.
The burial, he said, kicks off on Monday, 20 September, with a Service of Songs at KSA's family  house in Bariga Lagos and in Ondo town on Wednesday, 22 September, where Artistes' Night,  featuring musicians of different musical genres and artistes from Nollywood, holds at the Oba  Adesanoye Civic Centre from 8 p.m.
The programme, he said, continues the following day with lying-in-state and wake-keep at the  Music Embassy house of KSA in Ondo. This, again, will feature top artistes from the gospel  music world, while burial is on Friday, 24 September, after an interdenominational funeral  service at the Main Hall of Wesley University of Science and Technology, Ondo, followed by  entertainment and social events at the Oba Adesanoye Civic Centre, where PMAN President,  Admiral Dele Abiodun, will lead top Nigerian musicians on the band stand.
Load more