As many home folks and Nigerians in the United Kingdom rocked the Bank Holiday Monday in  Queen's land especially the NottingHill Carnival's Naija Corner on Monday, 30 August, a major  concert, Carnival Music Festival 2010 at The Troxy in London that was to have Terry G among a  host of other Nigerian star artistes, was nearly marred with the absence of the leader of the  House of Ginjah.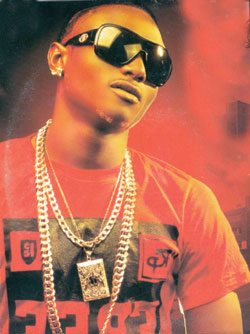 It was gathered that the eccentric but talented music producer was stranded here in Nigeria as  he could not get his travel documents from the British High Commission in Lagos on time to  board the available flight to the concert. Sensing that he would not be able to make it to the  show, Terry G had to send an early apology to already disappointed fans over there.
According to reports, Terry G, whose Gbagaun mix tape by DJ Jamjam was a hit among music lovers  in London, had his passport and visa delayed while others submitted-his PA and manager-  collected theirs.
"I feel so bad, I won't be seeing my fans and this means so much to me. Everyone in the house  is working so hard to put things in place, even if not for tonight but a compensation for all  my peeps out there. I am not blaming the show organisers for this, I believe that's how God  wants it," Terry G was reported to have said.
Meanwhile, the Nigerian corner at the annual Nottinghill Carnival 2010 was a star studded one,  packed with thousands of revelers from far and wide. There were live performances from UK and  Nigeria-based artistes and top of the bill were 9ice, Banky W and JJC, while others who  performed there include Femi, Jaywon, DJ Jimmy Jatt and DJ Abass
Load more