As the nation enters the last four months of the year, popularly termed "Ember Months", the  Lagos State Police Commissioner, Mr. Marvel Akpoyibo, Wednesday assured Lagos residents of the  security of life and property, saying all the security agencies in the state are prepared to  make the state crime free during the period.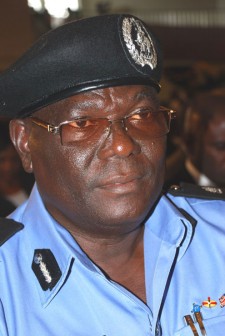 Akpoyibo, who briefed Government House Correspondents at the Lagos House, Alausa, after the  State Security Council Meeting, said all the security personnel and apparati have been put on  alert to combat any form of crime around the state.
He declared, "Just like last year when we assured you that the Ember months would come and go  and there would be safety of life and property in Lagos State, here we are again with the issue  of Ember month rearing its head and we are using this opportunity to assure members of the  public that all the security agencies have put their hands on deck to ensure safety in the  state."
The Police Commissioner, who explained that the security agencies in the state embarked on a  "show of force" earlier in the day, added, "It is going to be on a continuous basis and we are  working together, collaborating to ensure the safety of life and property in Lagos, not only  during the Ember months, but beyond".
Akpoyibo denied that there was any protest by commercial motorcycle (Okada) riders in the state  following the rules and regulations put out by the state Government to be observed by the  riders.
According to the Commissioner, "There were no protests whatsoever. If you noticed any, they  were, may be, deviants. The laws were made for the well-being of everybody including the Okada  operators.
"Don't forget, the State Government was magnanimous enough not to ban the use of okada. It is  only in specific areas and at specific times. They should embrace these laws that are aimed at  ensuring their safety while even operating their okada. So, no reasonable okada rider will go  on protest. We are here to protect them."
Load more