At least 123 criminals, including 39 persons from Benue State who have been convicted to  death are waiting for execution at the Federal Prison, Jos Plateau State.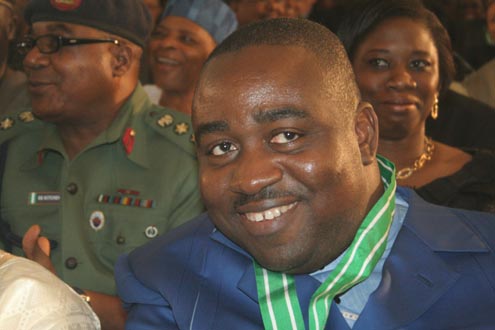 This was disclosed by the officer in charge of the prison, Mr Fali Livinus, when members of  the State Advisory Council on Prerogative of Mercy led by the State Attorney-General and  Commissioner for Justice , Mr Chive Kaave paid official on a fact finding mission.
Mr. Livinus explained that because of the remorsefulness and extra-ordinary good behavior  shown by the condemned criminals from Benue State, he had written to the state government  pleading for amnesty on behalf of them.
He commended the state governor, Mr Gabriel Suswam, for setting up the state Advisory  Council on Prerogative of Mercy to review cases of condemned criminals from Benue State.
He said Borno State recently granted amnesty to four persons in the Jos prison who had been  condemned to death.
Addressing the condemned criminals from the state, the Chairman of the Advisory Council, Mr  Chive Kaave, who charged them to be of good behaviour, assured that some of them would be  released by the state governor on Independence Day.
He urged them not to lose hope, even after their conviction, pointing out that Mandela and  former president, Olusegun Obasanjo though convicted have been able to contribute  meaningfully to the growth and development of their societies.
He, however, said members of the council would only look into the cases of those who filed  cases at the Appeal Court and Supreme Court while those still contesting their convictions  should continue with the process.
The high point of the fact finding visit was a visit to the gallows to demonstrate how  criminals are executed .
—Ubong George/Benue
Load more