After a laudable performance at the West African Idols where she emerged the second runners-up  in 2006, Temitayo George, is now ready with her debut album titled Love Revealed.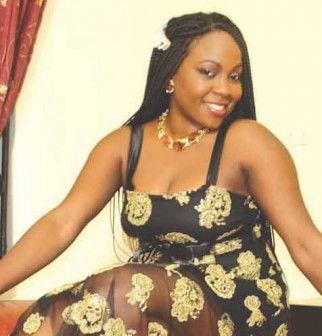 The youthful Temitayo, who described her brand of music as Inspirational R&B, said the 12  tracks in her album  are geared towards giving hope to the hopeless, and subsequently impact  positively on the society.
According to her, she composed the signature track of the album, Love Revealed, in a bid to  counsel the youths, particularly ladies who are having undue challenges in their relationship.
"The inspiration came from the fact that so many people don't know what true love is all about,  and I decided to do the song in order to distinguish between true love and fake one.
"I really took my time to make sure that I come out with the right inspiration and songs. My  fans have actually waited so long for this album, so I was determined to dish out something  that will worth the waiting. And I thank God that the right people are actually around me to  achieve this dream," Temitayo said who is currently signed on by LIC Entertainment.
Pundits who have listened to the album are optimistic that the sky is her starting point.
According to Lambert Okoro, the Chief Executive Officer of the entertainment outfit, the  decision to sign Temitayo is borne out of the quest to take Nigerian music to the next level in  the world and we realised that with the qualities of Temitayo, achieving this aim cannot be a  difficult task."
The beautiful diva, who has performed alongside international stars like Michael Bolton and  Keri Hilton, will commence her tour of America, Asia and Europe soon.
— Bayo Adetu
Load more