Governor Chibuike Rotimi Amaechi of Rivers State has signed the Rivers State Social Services Bill No. 8 of 2010 as passed by the State House of Assembly into law, despite the threat by the National Union of Petroleum and Natural Gas, NUPENG, and its sister organization, Petroleum and Natural Gas Senior Staff Association of Nigeria, PENGASSAN, Rivers State branch, to go on strike without notice if the governor signed the bill.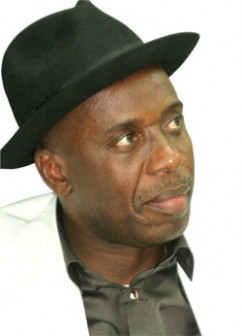 Following the criticisms that tailed the public hearing of the bill by professionals and concerned members of the public, the governor was invited by the state House of Assembly to throw more light on the bill on Monday 30 August 2010.
Also signed into Law is the Rivers State Fiscal Responsibility Law No. 9 of 2010.
Performing the ceremony today at Government House, Port Harcourt, Governor Amaechi said the two bills are extremely important to the state.
The governor pointed out that the Fiscal Responsibility Law, which has to do with fiscal discipline and responsibility, would protect public resources and ensure that public officers utilise public funds according to approvals in the appropriation law.
Amaechi, who reminded public office holders of the consequence of the failure to comply with the provisions of the law, explained that "it is an executive bill and a deliberate attempt by the executive to discipline themselves".
He explained that similarly, the Social Services Contributory Law was enacted to raise funds for the management of social infrastructure as it affects Education, Health and Water.
He explained that his advocacy visit to the State Assembly to lobby lawmakers over the Bill was an indication of the importance he attaches to the Bill, which is geared towards providing free education and healthcare services to both the rich and poor in the state.
Governor Amaechi thanked the lawmakers for responding positively to the yearning of the people of the state through the passage of the bills, and promised that the implementation of the bills would be swift and responsible.

—Okafor Ofiebor/Port Harcourt
Load more