As the Independent National Electoral Commission (INEC) prepares for the voters' registration exercise, the Governor of Rivers State, Chibuike Rotimi Amaechi has urged the commission to ensure that all those who have attained the age of 18 and above are allowed to register.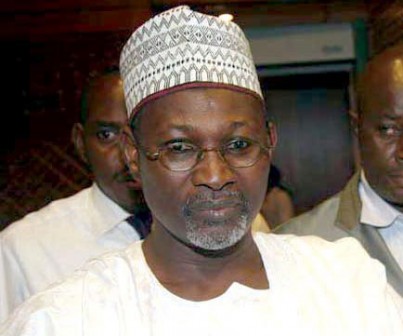 Governor Amaechi made the appeal today when the New Rivers State Resident INEC Commissioner, Mr Aniedi Ikoiwak, paid him a courtesy call at Government House, Port Harcourt.
The governor, who commended INEC for emphasizing that elections must not only be free and fair but also credible, noted that the responsibility of having credible elections does not lie on the commission alone but required collective effort.
"We must inculcate in the minds of our people that the days of carry-go elections were over," the governor remarked, stressing that "we are now for elections where votes will count."
He pointed out that one of the essential benefits of credible elections is that government would become responsible to the people because elected officers who failed to perform would not be voted for again.
He maintained that he had always advocated credible elections and averred that "if we want credible election, people must be allowed to vote without applying any force to intimidate them," and promised that the state government would continue to sensitize the people to embrace the voters' registration exercise when it commences.
Earlier, the new INEC Resident Commissioner, Mr Aniedi Ikoiwak thanked the governor for his support for INEC in the state, especially for his mobilization efforts towards the forthcoming voters' registration exercise even when the commission was yet to start.
Mr Ikoiwak disclosed that the registration exercise would soon commence simultaneously across Nigeria as they are awaiting the arrival of the machines to carry out the exercise, adding that about 4,441 of such machines are needed to cover all the units in the state.
Governor Amaechi had earlier received members of the House of Representatives Committee on Power,and the Chairman, Hon. Patrick Ikahriale who was in the state to carry out their oversight functions.
—  Okafor Ofiebor/Port Harcourt
Load more