It was an unprecedented  crowd of youths that invaded the Old Parade Ground, Abuja, the  screening venue of this year's edition of Gulder Ultimate Search Series Seven.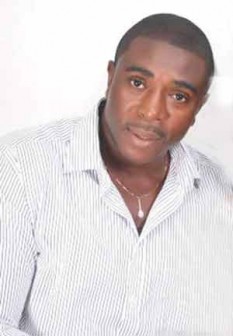 The crowd, numbering over 10,000 was made up of young athletic male and female Nigerians who  were very optimistic of their chance of scaling through the screening exercise.
The exercise, which started 1 September in Abuja and Benin, according to the brand manager of  the sponsoring brand, Gulder, Mr. Seun Lawal, include medical and physical fitness test, mental  alertness, height, marital status, age limit, swimming ability, proper online registration,  etc.
"In all honesty, we were not expecting this huge crowd here. They are numbered over 10,000,  just in Abuja alone. In Benin, Edo state, where screening exercise also started today, my  colleague on ground there has confirmed over 5,000 turn out. Unfortunately, some people are  here who have not done the online registration which closed on 30 August. Those ones are  automatically disqualified,"  Lawal said at the Abuja venue of the exercise on Wednesday.
Explaining further, Lawal said that Nigerian Breweries Plc, owners of the Gulder brand has, in  its usual practice, put everything in place to ensure a hitch free screening exercise at the  four regions where the Gulder Ultimate Search 7 would be taking place.
Other venues for the screening exercise are Owerri between 5 and 7 September, while Lagos will  take its turn between 5 and 10 September. Registration for Owerri and Lagos ends on 4 September  4, 2010.
"The necessary logistics have been put in place. We have the best medical facility on ground.  You can see Critical Rescue International medical operatives and their vehicles everywhere  working with our own medical team. We have formidable security machinery on ground, including  guards to guide and protect those that will be participating in the swimming trial," explained  Lawal.
The final screening exercise, billed for Lagos, has been designed to produce final 10 able men  and women of valour who would be taken to the jungle to compete against one another for 21  days.
The final 10 will be taken to the "undulating plains of the Forestry Plantation Project Area  J4, Omo Forest Reserve in Ijebu East Local Government Area of Ogun State. These men and ladies  will battle against nature and the wild in order for the last man standing to emerge the  Ultimate Gulder Hero of 2010."
Speaking recently at the media launch of the Gulder Ultimate Search 7, Corporate Affairs  Adviser of Nigerian Breweries Plc, Mr. Yusuf Ageni, disclosed that the last man standing in  this year edition will go home with a total prize package worth N17 million. A breakdown of  this shows that overall winner will take home a cash prize of N7 million, an SUV worth N10  million and N500,000 wardrobe allowance.
Every other contestant on the show will go home with various consolation cash prizes. The  person that comes second will go home with N2,500,000; third placed winner will go home with  N1,500,000, while the fourth goes home with N750,000. Other prizes include N700,000 for the  fifth person, N650,000 for the sixth person, N600,000 for the seventh person, N550,000 for the  eighth person, N500,000 for the nineth and the first to be evicted, while the 10th person gets  N450,000.
Load more