The leader of Niger Delta Peoples Volunteer Force and stalwart of Action Congress of  Nigeria, Asari Dokubo, says he is ready to die for President Goodluck Jonathan to ensure  that he is elected as president next year.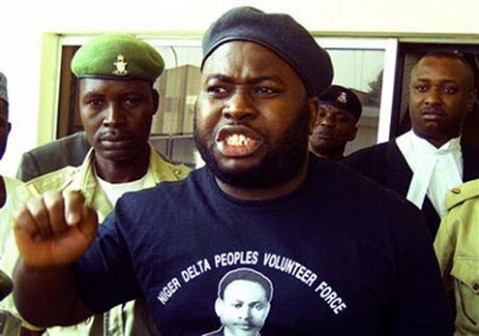 He said he would rather die for Jonathan than support other aspirants who have been symbols  of oppression to the people of the oil bearing region of Nigeria.
Dokubo who featured recently in a current affairs programme on LOVE FM 97.7 Port Harcourt,  South-South Nigeria, called Editor's Roundtable, said it will be inconceivable for anybody  from the Niger Delta to be lending support to those he called symbols of oppression of the  people of the region.
He argued that as far he was concerned, those calling on Jonathan not to contest are not  only political enemies of the region, but people who still harbour the primordial sentiment  that the people of the region are second class citizens.
He said that after taking "a good look at those coming to rule us again, I have no doubt in  my mind that Jonathan is the most qualified, not because he is an Ijaw, but because he  satisfies the constitutional requirement and he perhaps possesses the last chance of the  people of the South-South region."
Dokubo also argued that from the pre-colonial era to date, the people of the South-South  have been supporting the other regions to govern the country.
"Why will they not support us now that divine providence has thrown up someone from the  region to govern this country? When will a South-South person govern this country at the  highest level?"
On whether he will run for any political post in 2011, he said: "I don't believe in the  entity called Nigeria, and I cannot swear by its constitution. I don't believe in the  Nigerian constitution because we were not consulted before it was written. I will, however,  support anybody who contests."
—Okafor Ofiebor/      Port Harcourt
Load more