Governor Olagunsoye Oyinlola of Osun State has lauded Nigeria's contributions and active  participation in international peace keeping operations dating back to 1960.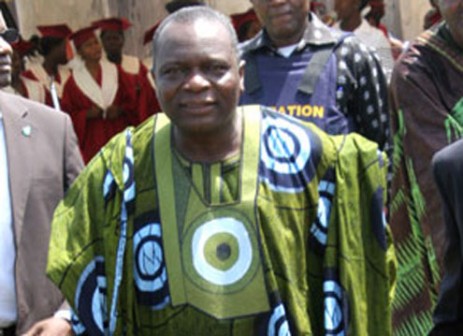 Oyinlola disclosed this yesterday at the University of Ibadan while delivering a lecture  titled "The Imperative Of Peace And Development", at the10th anniversary lecture of the  Centre for Peace and Conflict Studies, (CEPACS).
The governor said that to date, Nigeria has participated in about 33 peace keeping  operations around the world, adding that over 250,000 Nigerian army officers and soldiers  have also taken part in peace support operations so far.
According to him, Nigeria is the fourth largest contributor of troops to the United Nations  (UN) peace keeping missions in the world and the country has spent $10 billion on the  pursuit of global peace in the last 50 years.
He, however, lamented that it would have profited humanity a great deal if such fund was  channeled to human and societal development.
Oyinlola advocated for the expansion of the permanent membership of the UN Security Council  as well as the admission of Nigeria as a permanent member.
While answering questions from journalists about the crises in Africa, he urged African  leaders to refuse to become the political chessboard of the world powers.
He said he has lost hope as regards any solution to the on-going crisis in Somalia,  stressing, "I don't know whether there will be solution in Somalia. Let us forget Somalia."
—Gbenro Adesina/Ibadan
Load more