The Economic and Financial Crimes Commission, EFCC, has arrested the President of Aguiyi  Ironsi International Trade Centre, Ladipo Market, Mushin, Lagos, Nigeria for alleged  involvement in N680 million fraud.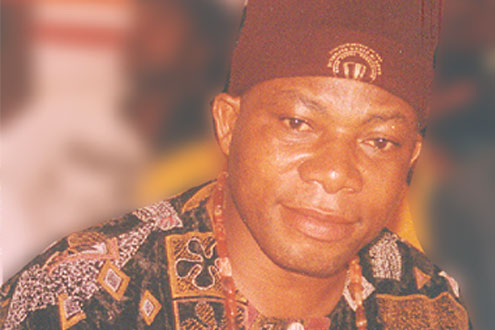 The President, Chief Jonathan Okoli was alleged to have defrauded the Lagos State  Government, Mushin Local Government and the Traders in the market  Enne and was arrested in  his office at Ladipo market.
His arrest, P.M.NEWS gathered, followed a petition to EFCC by a Lagos lawyer and human  rights activist, Femi Falana, to investigate the allegation and bring the president to book.
Okoli has been having a running battle with the traders in the market over the imposition of  levies which the traders refused to pay, this resulted into fracas in the market.
The fracas resulted in the arrest of the leaders of the opposition, Okey Imo and Obi  Umuzianwa. They were flown to Abuja but later released on bail.
The cause of the latest crises was that some traders revolted against the leadership of  Chief Okoli, accusing him of defrauding the traders in his dealing with Mushin Local  Government and Lagos State Government.
The aggrieved traders accused Okoli of turning the association into his private business.
According to them, the association generates N5 million monthly as container levy paid on  containers entering the market alone, apart from other levies accruing to the union but  which are not accounted for.
Trouble started when the leadership asked owners of each shop in the market to pay N11,500.  The market has about 2,000 shops. The union president claimed that the levy was for trade  permit and auto dealers license approved by the Lagos State government. Also, he was accused  of not accounting for the monies realized, adding that it was the money he was using to run  the association.
But the traders rejected it and accused the leadership of mismanagement. To substantiate  their allegations, the traders went to Mushin Local Government Area and met with officials  of Lagos state government and discovered that the earlier N17,500 he collected only a paltry  N1 million was paid to Mushin Local Government and N2 million to the Lagos State government.
The aggrieved traders were shocked and they instructed their counsel, Femi Falana, to write  to the EFCC to investigate the matter and bring him to the book.
At the time of filing this report, it was not clear whether he has been granted bail. But a  source at the EFCC told P.M.NEWS that the allegation was weighty and the commission has  commenced investigation.
—Cyriacus Izuekwe
Load more