Former president, Olusegun Obasanjo has narrated how he was humiliated in Canada while on a  visit.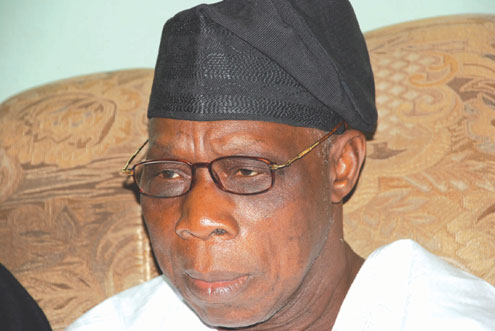 According to Obasanjo who was speaking at a forum in Ghana at the weekend, he was kept  waiting for over three hours by immigration officials.
He said the reason for the delay was that he told the officials, who did not recognise him  as former president of Nigeria, that he was a farmer when they asked him to introduce  himself.
Obasanjo said because farmers are not held in high esteem in Canada, they asked him to step  aside and he was left waiting for over three hours before his friend that he visited came to  his rescue.
He said when his friend asked him why he was delayed, he told the man that he had introduced  himself as a farmer.
Obasanjo said his friend said he should have said he is an agric businessman instead of  farmer because a farmer in Canada suffers worse indignity than a peasant farmer in Africa.
Obasanjo said he wouldn't have suffered that fate if he didn't arrive Canada a day earlier  than his friend expected him.
He narrated his experience at the forum to underscore the fact that everbody wants to be  either president of a country, Secretary-General of the United Nations, or do other white  collar jobs rather than go into farming.
The forum was attended by Ghana's President Attah Mills, former Secretary-General of the  United Nations, Koffi Annan and several other dignitaries.
Load more