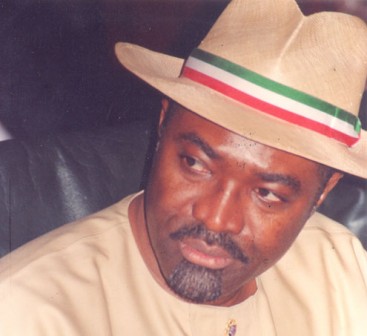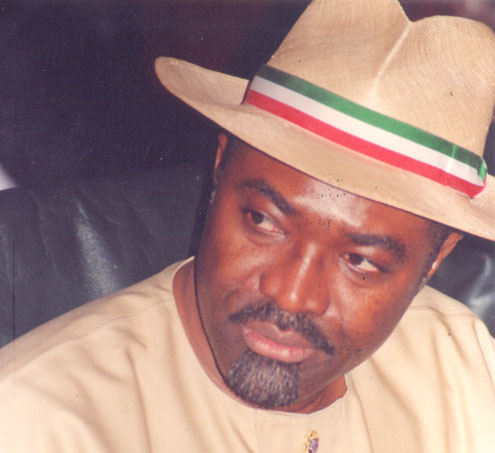 The Rivers State Government says former Transport Minister, Dr Abiye Sekibo lacks  credibility  to discuss development issues in the state, let alone entering into a debate  with anyone on the issues of development.
The Secretary to the State Government, Mr Magnus Ngei Abe said this today at Ogoloma, in  Okrika Local Government Area shortly after inspecting some development projects in the area.
Mr Abe, who reaffirmed the commitment of the state government to engage in a debate with  anybody on the subject of development in the state, said "when we are challenging people to  a debate, we are talking about people who have credibility and ideas and people who have  contributed positively to the development of the state."
He described Dr Sekibo's tenure as a Minister of the Federal Republic of Nigeria and as a  Secretary to the State Government as one that created a negative impact on the development  of the state.
"I am standing here in front of the Skills Acquisition Centre, Okrika, an edifice built by  the Chibuike Rotimi Amaechi administration, which is a testimony of Governor Amaechi's love  for the people of Okrika, let Abiye Sekibo come to Okrika and stand by any of his own  contributions to the people of Okrika, before talking of entering into debate with anyone",  he said.
He described Sekibo's alleged readiness to face the Rivers State Government in a debate as  diversionary as according to him, "leadership is a contest of ideas and credibility and for  those who have contributed," emphasizing that  Sekibo was not qualified for any debate.
The SSG described youths of Okrika as peaceful, stressing that as a product of the Boys  State School, Okrika, he can attest to the fact that it is bad leadership in the past that  has tended to give the coloration that youths of the area are violent and anti-progressive.
The Secretary to the State Government promised that the Ogoloma Skill Acquisition Centre  will be ready soon, adding that the state government will equip the centre for the take off  of the training programme.
Abe further disclosed that the people of Okrika will decide on the modalities for the  training, stressing that the state government would be interested in seeing that those who  undergo the training are empowered to become self-reliant in the true sense of the word.
The SSG further advised the Council Chairman, Hon James Aduko to ensure that his tenure  brings about positive changes on the people, stressing that "you should be prepared to serve  your people with diligence if you want to be a good leader".
The Ogoloma Skills Acquisition Centre, when completed, is expected to provide training for  all Okrika youths in 12 key areas, some of which are welding, carpentry, mechanics, computer  technology, fashion design, catering services, electronics, tilling and instrumentation.

—Okafor Ofiebor/Port Harcourt
Load more