Right thinking members of the public were shocked yesterday when minority members of the  fractured Ogun State House of Assembly stormed the House and claimed to have sacked the  Speaker, Tunji Egbetokun and 14 other lawmakers, known as the G-15.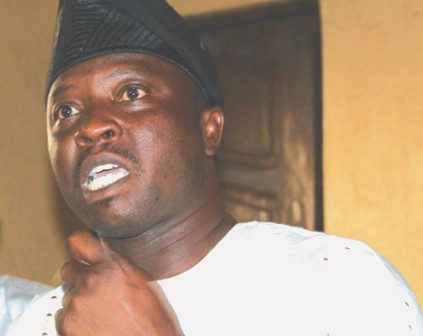 The manner in which the clearly illegal and unconstitutional act was carried out by the nine  legislators also called G-9, showed that their plan was sinister. How do we explain the  sitting of the minority lawmakers at the unholy hour of 7 a.m. when civil servants were yet  to resume work and the hurried manner in which they conducted their business that lasted  just 30 minutes?
They even broke into the House and used the mace of Abeokuta South Local Government Council  to conduct their business instead of the original mace of the House which is in the custody  of the Speaker, Tunji Egbetokun.
Every action taken by the minority legislators, led by Emmanuel Soyemi Coker, the so-called  new Speaker, was a negation of the tenets of democracy and a complete breach of the rule of  law.
The dissident legislators who enjoyed the support of the state governor, Gbenga Daniel,  immediately proceeded to approve the N100 billion bond and supplementary budget .  The  approval of the two bills had been a major issue between the governor and the G-15 for many  months. Of recent, the leadership of the House, in a bid to resolve the logjam, called for a  public debate between its members and the executive, to determine the necessity for  the two  monetary instruments desperately demanded by Governor Daniel.
The public was poised to witness the riveting debate when the minority legislators,  obviously puppets of the governor, struck.
What the minority lawmakers did should be condemned by all Nigerians. The dissident  lawmakers should be advised to tread softly to avoid plunging Ogun State into anarchy.
What the G-9 lawmakers did yesterday contravened the constitution as they did not form a  quorum or 2/3 majority to be able to impeach Egbetokun.
By their conduct, they have shown the world that they don't deserve to be called  legislators. They had better retraced their steps to safeguard democracy in Ogun State.
The state has become the laughing stock because of the unending political crisis rocking it.  The absurd drama in that state must stop now.
The Securities and Exchange Commission, SEC, should issue a caveat emptor against banks or  corporate organisations that may subscribe to the controversial bond, because those who will  subscribe to the bond will be doing so at their own peril since the approval of the bond is  an illegitimate act, ab initio.
Load more