Lagos State Government has called on the automobile dealers operating in the country to ensure that vehicles imported into the country are of high standard, durable and suit the climatic condition of the country.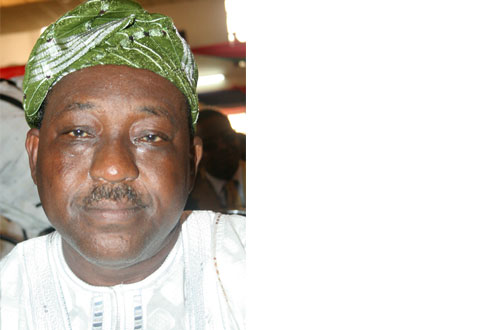 Speaking at the 3rd National Automobile Marketing Conference held at Ondo Hall Lagos Airport Hotel, Ikeja, Lagos with the theme: Sustaining Outstanding Auto Sales in Nigeria Economy, the State Commissioner for Transportation, Prof. Bamidele Badejo explained that due to scientific researches many countries in the world have found alternative means of moving their vehicles apart from petrol. He cited the example of countries like Brazil using sugar cane and Sweden where 80 percent of their vehicles are driven by gas, stressing that if such vehicles are imported into Nigeria it would have an adverse effect on the climate and  environment of our country.
He charged automobile dealers in the country to take into cognizance the year of manufacture of a vehicle in order to determine the life span and status of vehicle imported into the country so as not to make Nigeria the dumping ground of used vehicles termed "Tokunboh Cars".
Prof. Badejo urged the Federal Government to create a Centralize Database Tracking System where all vehicle imported into the country can be easily tracked irrespective of the state.
The State Commissioner for Transportation implored auto dealers in the country to shun the attitude of importing only pleasure vehicles and embrace the importation of mass transit vehicles that would reduce the problem of transportation faced in some states like Lagos State which is a mega city.
Also speaking at the event, the Special Adviser to the State Governor on Transportation, Mr. Kayode Opeifa pointed out that in ensuring the conducive running of automobile business in the state, the State Government has enacted a law in 2005 that requires that only registered auto dealers with the state authorized agency (Motor Vehicle Administration Agency) is entitled to sell vehicles in the state in order to curb the sales of stolen vehicles.
According to him, Lagos State Motor Vehicle Administration Agency (MVAA) is charged with the responsibilities of registering auto and spare parts dealers, issuing of vehicle license, registering of vehicles in the state in order to have a comprehensive data of such vehicles.
He implored insurance companies in the country to take into consideration the road worthiness of a vehicle before entering an insurance contract with the insurer stating that this would help in reducing auto accidents on roads as some vehicles are not road worthy.
Load more