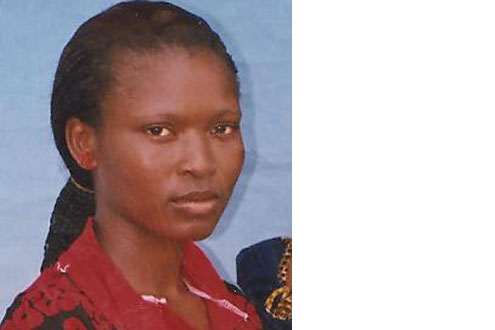 A snake has killed a teenager while she was asleep in Ijegwu village, Yache in Yala Local Government Area of Cross River State, Nigeria.



P.M.NEWS gathered that 18-year old Elizabeth Odey was bitten on her legs by a snake at night and she died a few hours after she was rushed to a health centre near her parents' home.
According to Maria, the elder sister of the deceased, "she was sleeping when the snake crawled up to her bed and bit her on the leg. It was her screams that awoke our mother who was sleeping in the next room."
She said snake bite was common in the area because it was snake infested but it was rare for a snake to be found inside the room let alone biting someone while asleep on the bed.
"Snake bites are common here especially in the farm but this one came into the room and climbed the bed to bite my sister and at that same moment the lantern went off yet there was still kerosine in the lamp. That is why we said the snake bite is spiritual," Maria added.
Maria said when light was brought in by neighbours who heard her scream, "we searched everywhere but did not find any snake. Yet, blood ws gushing out of the marks on her legs."
She said the girl, who was a senior secondary student of Ochumode International School, Ogoja, was rushed to the health centre located close to their house but she died a few hours later.
"She was a very humble and obedient girl. Often when I am not around, she took care of my shop," Maria said sobbing.
—Emma Una/ Calabar
Load more